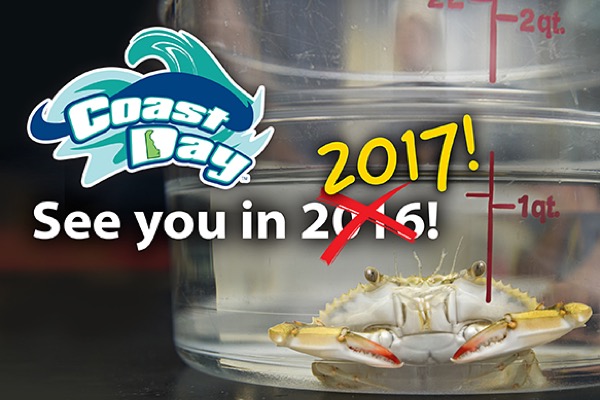 Coast Day 2016 canceled
Coast Day 2016 canceled due to ongoing construction
8:39 a.m., April 19, 2016--Due to ongoing construction on the Hugh R. Sharp Campus in Lewes, the University of Delaware announced today that Coast Day 2016 — scheduled for Oct. 2 — has been canceled.
Coast Day is a time-honored tradition for the community, Delaware Sea Grant and the University with an annual attendance of approximately 10,000 visitors.
From graduates, faculty
As it neared time for the processional to open the University of Delaware Commencement ceremonies, graduating students and faculty members shared their feelings about what the event means to them.
Doctoral hooding
It was a day of triumph, cheers and collective relief as more than 160 students from 21 nations participated in the University of Delaware's Doctoral Hooding Convocation held Friday morning on The Green.
"This was not an easy decision, however, in the interest of safety and limited access to facilities, we believe this is the right thing to do. Our research, teaching and outreach operations on the Lewes campus remain open during construction," said Jim Falk, Delaware Sea Grant acting director.
The College of Earth, Ocean, and Environment and Delaware Sea Grant, Coast Day's co-hosts, encourage citizens to spend Sunday, Oct. 2, outside in celebration of the coast and to visit the campus next year to tour the newly renovated facilities. 
Citizens can take a virtual tour of Coast Day by visiting DESG's interactive Story Map.
Community members are encouraged to stay abreast of plans for Coast Day 2017 and to explore other coast-inspired activities by visiting the website and on social media at #DECoastDay.