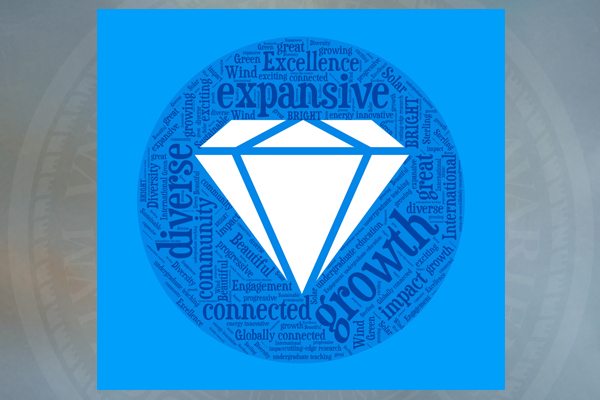 UD's strategic planning initiative
'Delaware Will Shine' picks up momentum with meetings, concept papers
9:35 a.m., Sept. 4, 2014--The University's "Delaware Will Shine" strategic planning initiative is well underway. 
Concept papers are being drafted to share with the UD community, nominations are being received for external "thought leaders" to invite to campus, and more than 70 constituent meetings are in process or on the calendar. 
June 6: UDid It! Picnic
All UD faculty and staff members are invited to attend the annual UDid It! employee appreciation picnic, set from 11 a.m.-1:30 p.m., Monday, June 6, on The Green.
2FA protects you
If you are using two-factor authentication (2FA), even if a hacker has your password, your information is probably safe.
Members of the strategic planning executive team met recently, for example, with the University's Community Engagement Commission, the HR Liaisons, and Facilities, Real Estate and Auxiliary Services. 
Discussions touched on topics ranging from establishing better methods of assessing UD's impressive work in the community, to strengthening connections between faculty and staff through technology and financial training, and viewing processes from a user's standpoint to stay at the forefront in how we deliver services to students and parents.
What comes to mind when you think of the UD of the future? Members of the campus community can share their ideas with the strategic planning team in a variety of ways: contribute to the blog, submit words for word clouds, and nominate external thought leaders who should be invited to campus to speak. 
UD President Patrick Harker will kick off the thought leader presentations on Sept. 29. 
The announcements page provides more information on this presentation and other coming events.