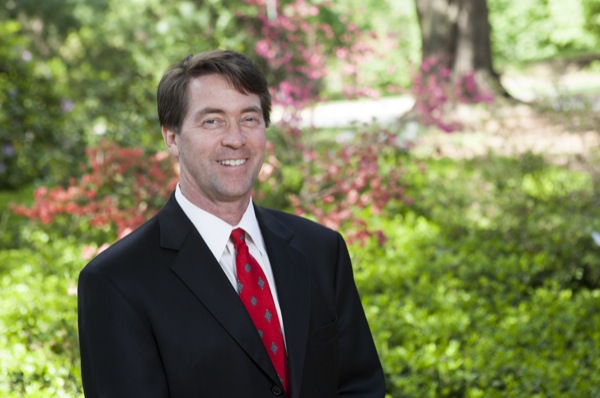 Borel Fellows
CANR Dean Rieger travels to Africa to establish Borel Fellowship Program
9:32 a.m., Oct. 15, 2014--In an effort to identify the first Borel Fellows at the University of Delaware's College of Agriculture and Natural Resources (CANR), as well as build the infrastructure and the agreements to mobilize people for the program, Dean Mark Rieger and other University professors will travel to Kenya in November. 
The five-year Borel Fellows Program was established through a generous gift from James C. and Marcia Borel. James C. Borel is executive vice president at DuPont and a member of the University's Board of Trustees.
Fulbright awards
Three University of Delaware students and an alumna have received word this spring that they will travel abroad as part of the newest class of Fulbright Student Program award winners.
Peace Corps plans
Two University of Delaware students, John McCarron and Bridgette Spritz, have been selected as Peace Corps volunteers and will serve in Ghana and Rwanda.
The program is designed to allow for human capacity development – special training to enhance skills and understanding of processes -- as African students will be provided the opportunity to travel to UD to earn their master's degrees and then return home to contribute in a meaningful way to the agricultural development of their countries.
Rieger will be joined on the trip by Randy Wisser, assistant professor in the Department of Plant and Soil Sciences. They will visit the Alliance for a Green Revolution in Africa (AGRA) in Nairobi, Kenya. 
Rieger explained that AGRA operates on funding from the World Bank and other organizations, and "one of their projects is to connect students to universities and place them in various agricultural disciplines. They will help us screen and prepare students to come and then, of course, once they hit the ground here, then it's our responsibility." 
Rieger said that the CANR officials would like to have one or two students a year from any country in Africa, not limiting the search to Kenya. "That's just where the AGRA headquarters is and that's where the arrangements would be made for the students," he said. 
The hope is to find candidates working in administrative agriculture at an agricultural university or another entity such as the Cooperative Groups for International Agricultural Research (CGIAR) Center, a consortium of centers around the world focused on agricultural commodities. 
"We think that those people might be ideal candidates because they've been working at a fairly high level," Rieger said. "Also they would provide students with resources because they will have to return to the home country and finish their research." 
Once a student returns to their home country, the faculty member from CANR who served as their mentor during their time at UD will travel to Africa to help them with their academic thesis defense. 
"It will be a two-way program," Rieger said. "The student will come to Delaware for a year, and go back and finish their thesis. Our faculty will then go to their home country. In the end, we hope that what we will have is someone who is capable of getting a job at a higher level and contributing more to agricultural development than they otherwise could have been."
Rieger said that the trip will last a week and they will also visit a university and two or three CGIAR Centers, one of which deals with livestock improvement and one that deals with plant breeding. 
Rieger said that having Wisser along will be a big plus as he "has actually been to Kenya and he knows some of the people in AGRA. That was a total coincidence because when we learned of the Borel's gift, I thought immediately of plant breeding and I went to Randy. He said, 'Oh, I know that person. I know the group over there,' so it worked out really well. It is a small world in plant breeding." 
Article by Adam Thomas
Photo by Ambre Alexander Payne