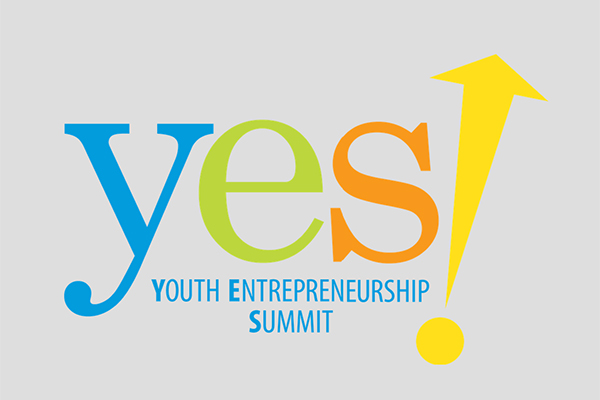 April 30: Youth Entrepreneurship Summit
High school students, educators invited to Horn Program conference
1:30 p.m., March 24, 2015--The University of Delaware's Horn Program in Entrepreneurship invites high school students and educators to the inaugural Youth Entrepreneurship Summit (YES!) on Thursday, April 30. 
YES! brings together high school students from the Mid-Atlantic region and the global Diamond Challenge for High School Entrepreneurs for a day of innovation and entrepreneurship. 
From graduates, faculty
As it neared time for the processional to open the University of Delaware Commencement ceremonies, graduating students and faculty members shared their feelings about what the event means to them.
Doctoral hooding
It was a day of triumph, cheers and collective relief as more than 160 students from 21 nations participated in the University of Delaware's Doctoral Hooding Convocation held Friday morning on The Green.
This is the only full-day event in the region that invites young innovators to meet and make connections with like-minded peers, supplementing classroom learning with exciting real-world experiences.
The summit, supported by the Paul and Linda McConnell Youth Entrepreneurship Initiative and presented in partnership with Capital One, will feature workshops as well as guest speakers who are real youth entrepreneurs sharing their experiences.
One such speaker will be Megan Grassell, founder of Yellowberry, a unique bra company for young girls. Grassell was voted one of Time Magazine's 25 Most Influential Teens of 2014.
Also speaking will be Emma Johnson, founder of EmJohn. Johnson hopes to utilize her burgeoning business to preemptively pay for her university expenses, an idea she calls the College Challenge.
Teen fashion blogger Alexa Curtis will be another of the young entrepreneurs to speak. Curtis' blog, Life in the Fashion Lane, has been featured on television and in magazines around the country.
Digital media pioneer Patrick Finnegan will also speak at the YES! conference. Finnegan, recently featured in Wired Magazine, has spearheaded a number of projects, including limitlesstimes.com and onmsg.com.
Attendees will have the opportunity to participate in breakout sessions throughout the day. Each session explores topics related to entrepreneurship, including:
Video Production 101: Learn the essentials of filmmaking from Michelle Smawley, an Emmy award-winning producer, director, writer and media consultant.
IdeaU: Learn more about one of the Horn Program's signature youth programs and how it helps classrooms and students connect to local entrepreneurs; led by Ryan Harrington, education coordinator of 1313 Innovation, and Mac Nagaswami, UD alumnus and founder of Wilmington-based Carvertise.
Big Ideas to Change the World: Learn more about the Jefferson Awards Foundation from founder Sam Beard.
Finding Your Leadership Style: Led by Margaret O'Dwyer, founder and chairman of the Delaware Youth Leadership Network.
Logos 101: Learn the essentials of successfully branding a company from Lori Palmer of Trellist Marketing and Technology.
How to Start an Entrepreneurship Club: Led by former president of UD's student-run Entrepreneurship Club and co-founder of ProjectedU, Benjamin Rapkin.
Turning Your Passion into Your Job: Led by Alexa Curtis, creator of Life in the Fashion Lane blog.
Digital Marketing World: Discover the secrets behind the ads seen when visiting websites from Captial One's Lisa Ford.
Coding Coding Everywhere: Led by Sylvester Mobley, founder of Coded by Kids.
Social Entrepreneurship: Led by UD student and founder of Dare Women's Foundation, Lindsey Yeager.
Design Thinking: Led by UD associate professor of public policy and administration Tony Middlebrooks.
High school-level educators are also invited to attend a workshop around teaching entrepreneurial skills taught by Horn Program director Dan Freeman. He will share the entrepreneurial education model used at UD and explain how it can be used to teach entrepreneurial skills at any age.
During YES! attendees will watch the top local and international Diamond Challenge teams compete for their share of a $25,000 prize pool during the final round of the competition. Winners can put this funding towards starting their businesses or pursuing higher education.
The Horn Program at UD's Alfred Lerner College of Business and Economics is also offering a limited number of scholarships to regional schools. To inquire about available scholarships, email Julie Frieswyk at julief@udel.edu.
Students, teachers and community members can register for 50 percent off using promotional code "UDaily," now through April 10. Registration and further information about YES! can be found here.