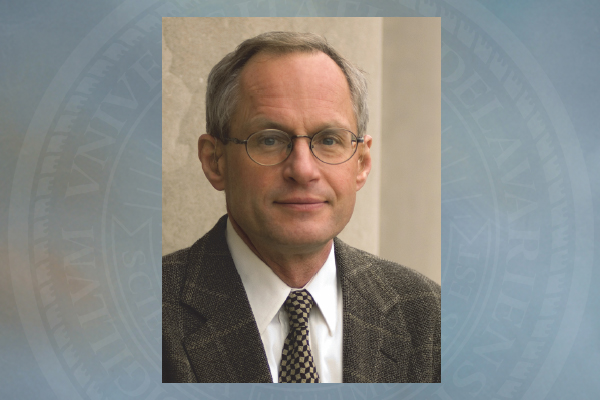 March 11: ECE Research Day
Department of Electrical and Computer Engineering sets Research Day
11:16 a.m., March 3, 2015--The University of Delaware Department of Electrical and Computer Engineering will hold its annual Research Day from 1:30-6 p.m., Wednesday, March 11, in Multipurpose Rooms A and B of the Trabant University Center.
The event will showcase department research and alumni achievements.
Chronic wounds
UD's Millicent Sullivan and Kristi Kiick have received a $1.4 million grant from the National Institutes of Health for research that could provide a new approach to the treatment of chronic wounds.
Prof. Heck's legacy
The American Chemical Society is highlighting the legacy of the late Nobel laureate Richard Heck, the Willis F. Harrington Professor Emeritus of Chemistry at the University of Delaware with a digital tribute on its publications website.
The guest lecturer will be Jan P. Allebach, a 1972 alumnus who is the Hewlett-Packard Distinguished Professor of Electrical and Computer Engineering at Purdue University and a member of the National Academy of Inventors. He will speak at 3:30 p.m. on "Digital Printing: The Transformation of a 2,000-Year-Old Technology and What It Means to You."
There will be student poster presentations from 1:30-3:30 p.m., as graduate and undergraduate students present their work in signal processing, communications and controls; nanoelectronics, electromagnetics and photonics; computer engineering; and biomedical engineering. Senior designed capstone projects also will be showcased.
Alumni and research awards will be presented from 4:30-5 p.m., and a reception will follow from 5-6 p.m.