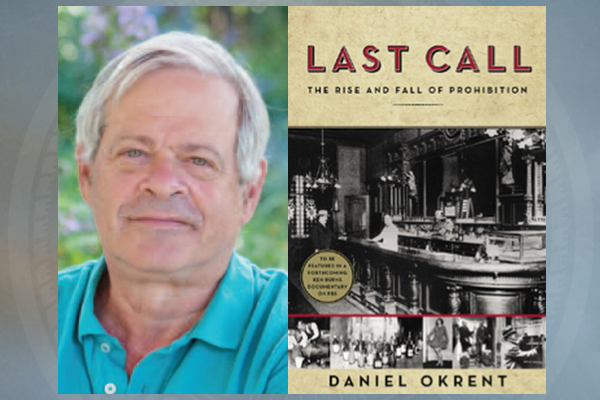 Okrent to address UDLA
Writer, editor Daniel Okrent to be featured speaker at 2015 UDLA annual dinner
8:16 a.m., July 22, 2014--Daniel Okrent, respected writer and editor, will be the featured speaker when the University of Delaware Library Associates holds its 2015 annual dinner on Wednesday evening, April 15, 2015, in Arsht Hall on the UD campus in Wilmington.
Okrent, who served as the first public editor of The New York Times, is the author of several books, most recently the bestselling Last Call: The Rise and Fall of Prohibition.
From graduates, faculty
As it neared time for the processional to open the University of Delaware Commencement ceremonies, graduating students and faculty members shared their feelings about what the event means to them.
Doctoral hooding
It was a day of triumph, cheers and collective relief as more than 160 students from 21 nations participated in the University of Delaware's Doctoral Hooding Convocation held Friday morning on The Green.
Last Call served as a major source for the 2011 miniseries Prohibition by Ken Burns and Lynn Novick, and that year won the Albert J. Beveridge Award presented by the American Historical Association as best book on American history.
The New York Times Book Review said the work is "a remarkably original account of the Prohibition era, a 14-year orgy of lawbreaking that permanently transformed America social life," calling it a "narrative delight."
Okrent has published six other books, including Great Fortune: The Epic of Rockefeller Center (2003) and Public Editor No. 1 (2006), which was a finalist for the 2004 Pulitzer Prize in history.
He has appeared as an actor in two feature films, Woody Allen's Sweet and Lowdown and Lasse Haastron's The Hoax.
A printed invitation will be mailed in early March 2015, and all members of the UD Library Associates will receive a copy. 
Others interested in attending can send an email to UDLA@udel.edu or call the UD Library administration at 302-831-2231 to request a printed invitation. Cost information will be forthcoming, and will be included in the printed invitation.