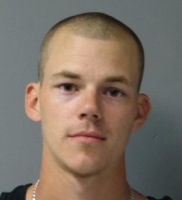 False report
UD Police arrest man for false robbery report
6 p.m., July 21, 2014--University of Delaware Police have arrested Robert T. Thompson Jr., 21, of Newark, Delaware, for falsely reporting that he was robbed in the early morning of Sunday, July 13, on West Delaware Avenue near the south side of the Trabant Parking Garage. 
Thompson, who is not a UD student, was arraigned July 18 on the charge of falsely reporting a crime and released on  $250 unsecured bond. He was also ordered to have no contact with the University and banned from the campus.
June 6: UDid It! Picnic
All UD faculty and staff members are invited to attend the annual UDid It! employee appreciation picnic, set from 11 a.m.-1:30 p.m., Monday, June 6, on The Green.
2FA protects you
If you are using two-factor authentication (2FA), even if a hacker has your password, your information is probably safe.
Visit this website to receive a UD Crime Alert email whenever an article about a police investigation is posted on UDaily.