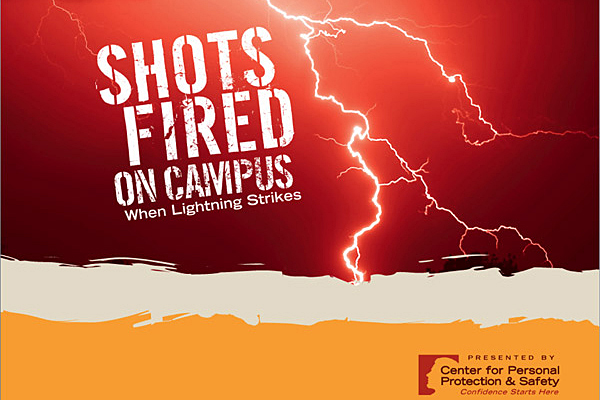 Preparedness
Public Safety asks campus to be prepared by watching video 'Shots Fired'
9:45 a.m., Sept. 10, 2013--In marking the 10th anniversary of September as National Preparedness Month, the University of Delaware Office of Campus and Public Safety wants the UD community to be equipped should the worst happen – an active shooter on campus or in a classroom – and encourages all students, faculty and staff to watch an educational video about how to handle such a situation.
"In order to raise awareness and provide guidance, we are asking the campus community to view Shots Fired on Campus," said Patrick Ogden, UD chief of police. "I would like to reinforce the fact that we have an extremely safe campus, but part of that is being prepared. We believe this video is thought-provoking and serves to raise awareness of challenges we face on a national scope."
June 6: UDid It! Picnic
All UD faculty and staff members are invited to attend the annual UDid It! employee appreciation picnic, set from 11 a.m.-1:30 p.m., Monday, June 6, on The Green.
2FA protects you
If you are using two-factor authentication (2FA), even if a hacker has your password, your information is probably safe.
The video, filmed in part on campus by University Media Services, includes tips on awareness and preparedness and action steps to take in a real emergency. Law enforcement agencies in Delaware, including the UD Police Department, have extensive training on responses to active shooting incidents. 
The Shots Fired video reminds viewers that police response will come as expediently as possible but in the first few minutes of such an incident people may have to rely on their own actions to ensure their safety. 
Ogden said the most important initial step is to call 911.
Beyond that, he said, "People also need to be thinking of the best strategy for their personal safety and this can mean evacuating, hiding out or, as a last resort, taking proactive action against the perpetrator if you feel your life is in imminent danger."
Members of the UD community can experience the video in several ways. Online, it can be found at this website; the video transcript is also available at this address. Note that students, faculty and staff need to use their UDelNet ID and password to access the video. 
The department can provide additional training on the topic of active shooters, as well as a host of other topics upon request.
Additionally, groups can request a special viewing of the video by contacting Public Safety at publicsafety@udel.edu. A copy of the video is also available in the Morris Library. 
Additional tips regarding how to respond to active shooter can be found at this website.