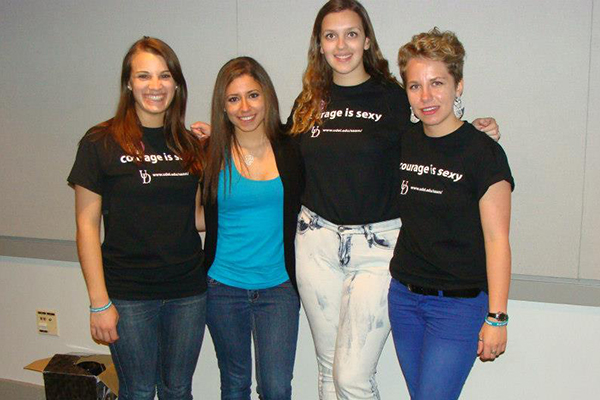 SAGE announces partnership
Students Acting for Gender Equality raises awareness of sexual assault
8:40 a.m., Sept. 27, 2013--Students Acting for Gender Equality at the University of Delaware, a campus organization dedicated in part to raising awareness of sex crimes, recently became the first group at any university to join with Natasha's Justice Project, a nonprofit that aims to end the backlog of rape kits.
After members watched a documentary on sexual assault last year, they were moved by the story of Natasha Alexenko, one of the individuals in the documentary, SAGE vice president Abigail Samuels said. 
'Resilience Engineering'
The University of Delaware's Nii Attoh-Okine recently published a new book with Cambridge University Press, "Resilience Engineering: Models and Analysis."
Reviresco June run
UD ROTC cadets will run from New York City to Miami this month to raise awareness about veterans' affairs.
The organization decided to invite Alexenko to speak in April at Take Back the Night, an annual rally against sex crimes held around the world. 
Members then decided to join SAGE with Natasha's Justice Project to help increase awareness and end backlog of rape kits. 
Samuels said the nonprofit is somewhat new and is looking for ways to expand, and so SAGE officers approached members of Natasha's Justice Project about becoming its first university partner. 
For SAGE, it is the first time the club has allied with another association long-term like this.
"It's exciting to expand our reach," Samuels said. "This is something that will impact not just the UD community but the Delaware community."
SAGE member have not talked about allying with more organizations, choosing to focus on this union, she said.
She said Alexenko is planning to visit campus again this year for an event hosted by another club with similar goals. Natasha's Justice Project announced the partnership through its Facebook page and monthly newsletter.
Article by Matthew Bittle