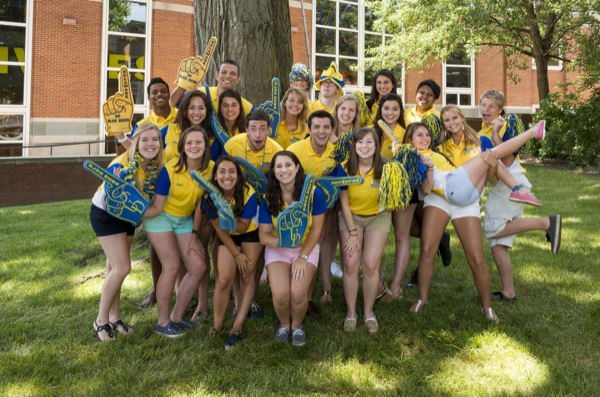 Orientation Leaders
Office of New Student Orientation now taking applications for 2014 staff
8:50 a.m., Sept. 30, 2013--The University of Delaware Office of New Student Orientation is now taking applications for 2014 Orientation Leaders (OLs).
OLs will officially welcome new Blue Hens to the campus during New Student Orientation and help ease the transition of freshmen, transfer and international students and their families.
June 6: UDid It! Picnic
All UD faculty and staff members are invited to attend the annual UDid It! employee appreciation picnic, set from 11 a.m.-1:30 p.m., Monday, June 6, on The Green.
2FA protects you
If you are using two-factor authentication (2FA), even if a hacker has your password, your information is probably safe.
To be an OL, applicants must be a current full-time UD student, be in good academic and disciplinary standing, have a minimum 2.5 grade point average, and enjoy being a Blue Hen.
OLs will receive on-campus housing and parking during NSO 2014, a $2,200 stipend, limited meals, free UD swag, and an important leadership experience.
Interest meetings will be held at 7 p.m., Oct. 8-10, in 318 Gore Hall and at 4:30 p.m., Oct 14-15, in the Trabant University Center Theatre. Former OLs and NSO staff will share their experiences and what to expect from the position.
For complete information and to apply, go to the NSO website. Applications are available on Oct. 1 and will be due by 4 p.m., Oct. 16.
Any questions about the Orientation Leader position or selection process should be directed to John Michael Pantlik at 302-831-3378 or jmp@udel.edu.
Photo by Kathy F. Atkinson