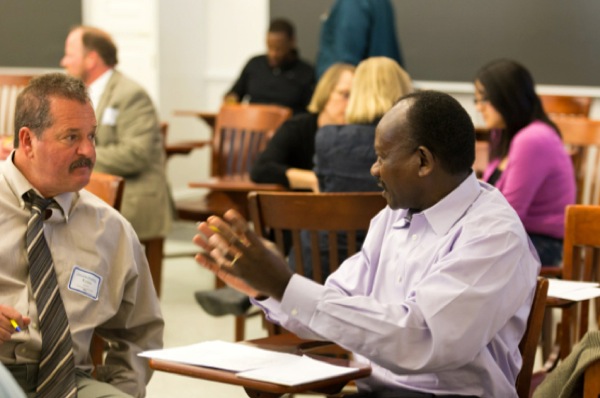 Oct. 4: First Friday Roundtable
Roundtable on Teaching to focus on tools to enhance student collaboration
11:39 a.m., Sept. 23, 2013--The First Friday Roundtable on Teaching series, a collaborative University of Delaware program aimed at highlighting varied approaches of teaching, learning and assessment practices, will begin on Friday, Oct. 4.
The roundtable session, titled "Tools to Enhance Student Collaboration," will be held from 3:30-5 p.m. in 208 Gore Hall.
June 6: UDid It! Picnic
All UD faculty and staff members are invited to attend the annual UDid It! employee appreciation picnic, set from 11 a.m.-1:30 p.m., Monday, June 6, on The Green.
2FA protects you
If you are using two-factor authentication (2FA), even if a hacker has your password, your information is probably safe.
During the October event, participants will work through the phases of a team project while exploring Google Apps and other tools. Topics will include team formation, idea prioritization, product development, multi-team data collection, and assessment. Participants will leave with experience in using tools that support best practices in all of these phases of a team project.
All UD faculty, staff, and graduate students are welcome. Registration can be found online.
Additional roundtables are scheduled later in the semester:
Nov. 1: "Classroom Challenges for International Students: Creating a Welcoming Environment," in 208 Gore Hall. Register online.
Dec. 6: "Mentoring Undergraduate Students." Register online.
The First Friday Roundtables are designed and sponsored through a collaboration between Academic Technology Services, the Center for Teaching and Assessment of Learning, and the Institute for Transforming Undergraduate Education.