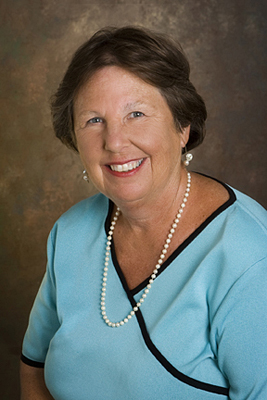 DEC co-chair
Andersen named co-chair of Diversity and Equity Commission
1:26 p.m., Sept. 5, 2013--Margaret L. Andersen, executive director of the University of Delaware President's Diversity Initiative, has been named co-chair of the Diversity and Equity Commission, UD President Patrick Harker and Provost Domenico Grasso have announced.
Andersen will serve as co-chair with S. Ismat Shah, a professor with joint appointments in the Department of Materials Science and Engineering and in the Department of Physics and Astronomy. She succeeds Dawn Thompson, interim vice president for student life. 
'Resilience Engineering'
The University of Delaware's Nii Attoh-Okine recently published a new book with Cambridge University Press, "Resilience Engineering: Models and Analysis."
Reviresco June run
UD ROTC cadets will run from New York City to Miami this month to raise awareness about veterans' affairs.
"Maggie Andersen has a deep understanding of the University, and as executive director of the President's Diversity Initiative she's been heavily invested in promoting diversity across campus," Harker said. "I know that she and Prof. Shah will make a great team, working with the commission and with their colleagues across the University to build an open and supportive environment in which all people feel welcomed, included and valued."
"Prof. Andersen is an outstanding leader whose scholarship in and commitment to issues of diversity help strengthen our institution," said Grasso. "I look forward to working with Maggie and Ismat in creating and implementing policies and practices that will enhance diversity at the University of Delaware."
"I am thankful to the president and the provost for appointing me co-chair of the Diversity and Equity Commission," Andersen said. "The University has made great strides in its efforts to promote a welcoming environment, with much work still to be done. I am pleased to be part of this important task."
Andersen, Edward F. and Elizabeth Goodman Rosenberg Professor of Sociology, is the author of numerous books focusing on the sociological study of inequality, in particular race and gender inequality. She has received two teaching awards from the University and has served as vice provost for academic affairs, dean of the College of Arts and Sciences, interim deputy provost and associate provost for academic affairs.
Diversity and Equity Commission
The Diversity and Equity Commission (DEC) is charged with enhancing the visibility of all aspects of diversity on the University campus and community. Its members are integral in representing campus constituents and advising administrators in evaluating and prioritizing diversity initiatives. 
In addition to the co-chairs, members are: Lynn Okagaki, dean of the College of Education and Human Development; Titus Awokuse, chair of the Department of Applied Economics; Kathryn Goldman, director of the Office of Student Conduct, representing Student Life; Wendy McFarlane, head coach of the women's track and field team, representing Athletics; Jose Aviles, director of admissions; Kelebogile Setiloane, associate professor of behavioral health and nutrition, and Nii Attoh-Okine, professor of civil and environmental engineering, representing the African Heritage Caucus; Michael Gutierrez, associate librarian, representing the Latino/a Heritage Caucus; Kawkab Rasheed, analyst in the Budget Office, representing the AAPI Heritage Caucus; Karla Bell, associate director of clinical education in the Department of Physical Therapy, and Lukman Arsalan, assistant director in the Admissions Office, representing the LGBT Caucus; Muqtedar Khan, associate professor of political science and international relations, representing the Muslim Caucus; Kim Zitzner of the Catholic Campus Ministry, representing the Religious Life Caucus; Christine Scheirer, associate director in the Office of Alumni Relations, and Rebecca Davis, associate professor of history, representing the Women's Caucus; Karen Asenavage, associate director in the English Language Institute, representing the International Caucus; Karl Booksh, professor of chemistry and biochemistry, and Susan Harmon, disability specialist in Disability Support Services, representing the Disability Caucus; Alvina Quintana, associate professor of women and gender studies, representing the Faculty Senate; Paul Hengesteg, program coordinator in the Office of Equity and Inclusion, professional advisory representative; Alex Razzook, Graduate Student Government president; Jessica Borcky, SGA president; and Bindu Kolli, director of policy, compliance and equity, and Becki Fogerty, associate director in the Office of Equity and Inclusion, ex-officio.