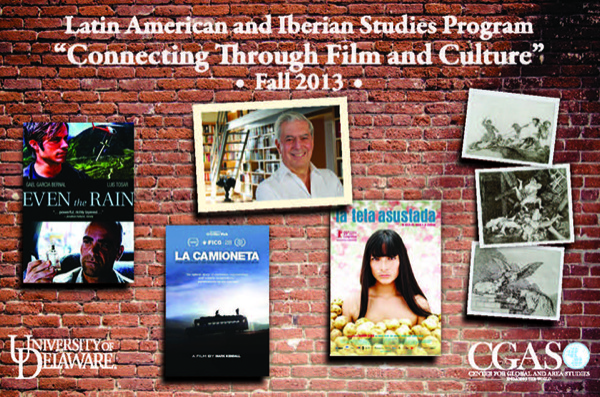 Film and lecture series
Latin American and Iberian Studies present film and lecture series
2:21 p.m., Sept. 16, 2013--The Latin American and Iberian Studies (LAIS) program has planned a series of fascinating events for the 2013–2014 academic year, ranging from movie showings, lectures and art exhibits, to performances involving Latin American and Iberian cultures. All events are free and open to the UD community. 
The first event of the series is the screening of the film La Camioneta: The Journey of an American School Bus at 6 p.m., Thursday, Sept. 19, in 127 Memorial Hall. Film director Mark Kendall and associate producer and UD alumnus Andrew Larason will introduce the film. The screening and discussion will be followed by a reception to welcome all the student organizations and clubs that work with Latino communities and cultures at UD and beyond.
Fulbright awards
Three University of Delaware students and an alumna have received word this spring that they will travel abroad as part of the newest class of Fulbright Student Program award winners.
Peace Corps plans
Two University of Delaware students, John McCarron and Bridgette Spritz, have been selected as Peace Corps volunteers and will serve in Ghana and Rwanda.
The LAIS program also encourages students and faculty to attend the art exhibition "Goya's War: Los Desastres de la Guerra," curated by University Museums, and the lecture and readings by Nobel Laureate Mario Vargas Llosa, hosted and organized by the departments of English and Foreign Languages and Literatures.
For more information on the series, please contact Professors Monica Dominguez Torres at monicadt@udel.edu or Carla Guerrón Montero at cguerron@udel.edu.