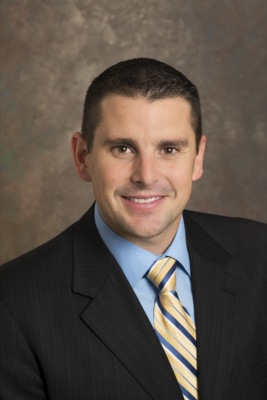 CEEE leadership
Carlos Asarta appointed director of Center for Economic Education, Entrepreneurship
8:30 a.m., Sept. 16, 2013--The University of Delaware's Center for Economic Education and Entrepreneurship (CEEE) has long promoted economic education, financial literacy and entrepreneurship through a teach-the-teacher concept; for over four decades, the center's high quality programs have equipped educators with the necessary tools so they can in turn impact student learning.
Now the center has a new director, Carlos Asarta, whose priority remains to fulfill CEEE's mission, while also looking to leverage technology and online education. 
'Resilience Engineering'
The University of Delaware's Nii Attoh-Okine recently published a new book with Cambridge University Press, "Resilience Engineering: Models and Analysis."
Reviresco June run
UD ROTC cadets will run from New York City to Miami this month to raise awareness about veterans' affairs.
"The center is well known for the quality of its programs and the impact they have on student knowledge," said Asarta, who assumed the director role Sept. 1. "Using the latest technologies will enable us to reach even more educators and students, and developing new and innovative programs will help us prepare students for their future roles as consumers, producers, employees, entrepreneurs and voters."
Asarta came to UD from the University of Nebraska Lincoln (UNL), where he was an associate professor in the Department of Economics, a council associate for the Nebraska Council on Economic Education and a center associate with the UNL Center for Economic Education; he also chaired the university-wide UNL Teaching Council from 2010 to 2012. These roles prepared him well to lead the CEEE.
Asarta practices what he preaches: Expected for publication in August 2014, he has co-authored a fully digital curriculum for economics with Roger Butters, a professor of economics at UNL.
Principles of Economics will be offered in English and Spanish and features a range of multimedia components compatible with McGraw-Hill Higher Education's course management platform, Connect.
According to Asarta, he and Butters created the curriculum by grouping learning objectives and topic areas to give instructors the freedom to select the sequence in which they will teach each concept. 
"Digital innovation offers us a unique way to expand economic education and that is exactly what Principles of Economics will do," said Asarta. "The goal is to provide students with better access to the materials and engage the students in a more meaningful way."
In addition to his role as CEEE director, Asarta is an associate professor in the Department of Economics. This position will allow him to teach undergraduate courses and be involved in the master's and doctoral economic education programs at UD.
"One of my goals is to support our graduate programs in economic education by teaching graduate courses, researching in the area of economic education and advising our graduate students," he said.
Asarta has received 22 teaching, faculty and professional awards over just the last six years; most recently, he was honored with the 2013 Association of Students of the University of Nebraska Outstanding Educator of the Year Award, the 2012 Rising Star Award from the Council for Economic Education and the 2011 Phillip Saunders Best Research Paper Award from the National Association of Economic Educators.
His scholarly work focuses on the areas of economic education, assessment and economic and financial literacy, and his research has been published in academic journals such as the Journal of Economic Education and the Decision Sciences Journal of Innovative Education.
Asarta holds a master's degree in economics and a doctorate in economics, both from UNL. 
He succeeds Jim O'Neill, long-term director of CEEE and founder of the Master of Arts in Economics and Entrepreneurship for Educators program.
Article by Kathryn Meier