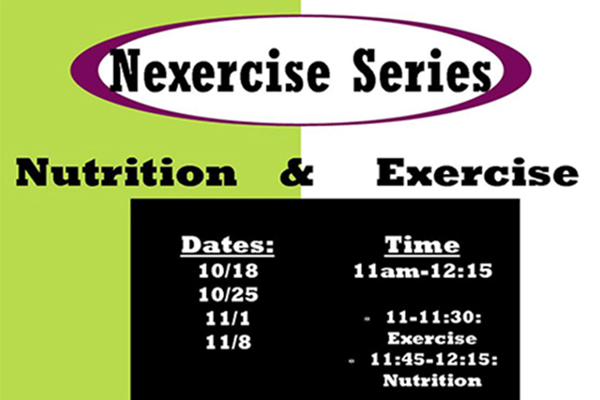 Nexercise
Healthy HENS sponsors series of nutrition, exercise workshops
8 a.m., Oct. 10, 2013--Healthy HENS is sponsoring a free Nexercise Series for University of Delaware students, which includes four weeks of dual nutrition and exercise workshops. 
"This is a great opportunity for students," said Brittany Van Sickle, a UD graduate student and graduate assistant with Healthy HENS. "It helps us to learn a few of the many ways that we can be healthy."
June 6: UDid It! Picnic
All UD faculty and staff members are invited to attend the annual UDid It! employee appreciation picnic, set from 11 a.m.-1:30 p.m., Monday, June 6, on The Green.
2FA protects you
If you are using two-factor authentication (2FA), even if a hacker has your password, your information is probably safe.
The workshops are offered from 11 a.m. to 12:15 p.m. every Friday from Oct. 18 to Nov. 8.
The exercise components of the series sessions will be held from 11 a.m. to 11:30 a.m., with the nutrition components from 11:45 a.m. to 12:15 p.m.
Every week the nutritional and exercise components will vary to spice things up. Various nutritional components include healthy snack ideas, mindful eating, nutrition facts vs. myths, eating for weight loss, and more.
Nutrition will be led by registered dieticians from UD Student Health Services. UD Fitness will help lead some of the exercise components, which include equipment overview, Zumba, yoga and stretching techniques.
The Nexercise Series will be held in the Carpenter Sports Building.
Every week that a student attends, they are entered in a drawing for a Shock Athletic Core Kit.
Pre-registration is required and can be completed by emailing healthyhens@udel.edu.
For a flyer, click here.