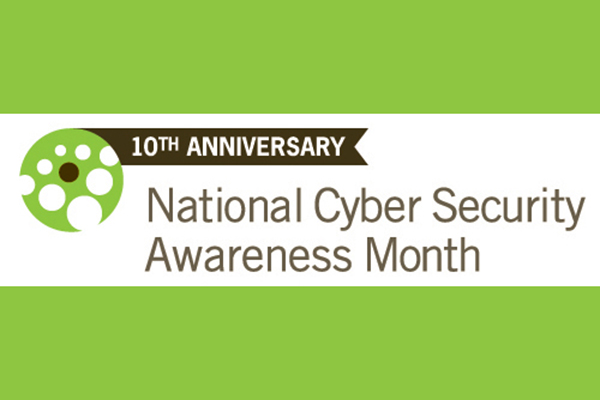 NCSAM: Protect your information
Campus community must understand information security risks
2:11 p.m., Oct. 1, 2013--October 2013 marks the tenth time that EDUCAUSE, the National Cyber Security Alliance (NCSA) and other national organizations have declared October to be National Cyber Security Awareness Month (NSCAM), and both the state of Delaware and the University of Delaware are joining in this annual effort to promote good computer and information management.
The state's Department of Technology and Information (DTI) and UD Information Technologies (IT) are using NCSAM to remind everyone in Delaware and in the UD community that "Cyber Security depends on you," Elayne Starkey, chief security officer with DTI said in an email sent to computer security staff around the state. "Gov. Markell has proclaimed October as Cyber Security Awareness Month in Delaware." 
June 6: UDid It! Picnic
All UD faculty and staff members are invited to attend the annual UDid It! employee appreciation picnic, set from 11 a.m.-1:30 p.m., Monday, June 6, on The Green.
2FA protects you
If you are using two-factor authentication (2FA), even if a hacker has your password, your information is probably safe.
"Security is important all year long," Karl Hassler, associate director for systems security, IT Network and Systems Services, explained. "Every October we think it's important to remind UD employees to take a fresh look at the information entrusted to them and be sure that they have it protected."
Hassler added that all employees need to be aware of the consequences of a cyber attack or data breach: on individuals; on UD departments, units, and colleges; and on the University as a whole. 
Starkey's email pointed out that the FBI has recently updated "their message to citizens, reminding us that the number one attack vector is social engineering: [I]t's the spear phish, the phishing email aimed at stealing your usernames, passwords and credit card information that is the path of least resistance for the hackers."
Hassler underscored the importance of this message: "If you surrender your computer account and password to a hacker or download 'attractive' software that contains hidden malware from an untrusted site, you are endangering your own information and any confidential or University information that is stored on your computer or that your account can access."
During NCSAM, UD IT will present a series of 15-minute LearnIT Express webinars focused on information security for UD employees. Members of the campus community can participate online during the live webinars by following the "Watch LearnIT Express sessions" link at the LearnIT Express website at 4 p.m. on the dates listed below:
Data security overview (Wednesday, Oct. 2)
Are you giving information away? (Wednesday, Oct. 9)
Protect your information, part 1. (Wednesday, Oct. 16)
Protect your information, part 2. (Wednesday, Oct. 23)
Plan ahead. (Wednesday, Oct. 30)
Recordings of all five sessions will be available at the Recorded LearnIT Courses and Resources page about a day after each online webinar.
Additional resources