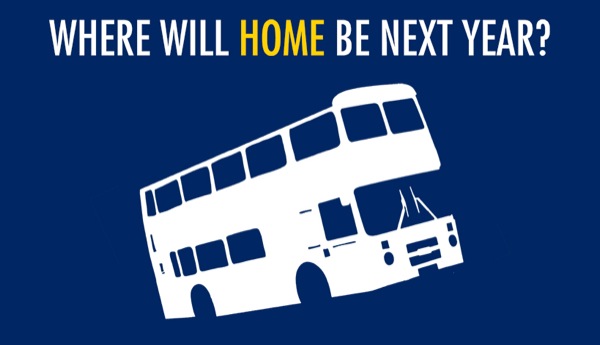 Oct. 26: Campus housing tours
Tours of housing areas help first-year students find home for next academic year
10:25 a.m., Oct. 21, 2013--Though it seems like the fall semester just began, University of Delaware students are contemplating where they would like to live for the next academic year. Residence Life and Housing will host a bus tour of upperclass areas on Saturday, Oct. 26. 
"This is a chance for first-year students, or really anyone who would like to participate, to see the variety of living options at the University," said Karen DeMonte, associate director of Residence Life and Housing. "Students can visit the upper division areas and start thinking about where they would like to live on campus next year."
June 6: UDid It! Picnic
All UD faculty and staff members are invited to attend the annual UDid It! employee appreciation picnic, set from 11 a.m.-1:30 p.m., Monday, June 6, on The Green.
2FA protects you
If you are using two-factor authentication (2FA), even if a hacker has your password, your information is probably safe.
Buses will depart Trabant University Center and complete a loop of the campus, stopping at South Central, Ray Street and Independence Complex.  Students will walk from Independence to the Christiana Towers.
Buses will then pick students up at the Christiana Towers and drop them off near North Central complex, where a reception will be held featuring pizza, with gluten-free and vegetarian options.
At each location, students have volunteered to show off their rooms to help first-year students see the variety in housing options across campus. Volunteers on buses will serve as tour guides.
The first bus will depart Trabant at 3:45 p.m. and each bus after will depart at 25-minute intervals.
An additional bus will be offered, picking students up at Rodney/Dickinson and Perkins, continuing to Ray Street, where students will be able to take a self-guided walking tour of Ray Street, Independence and the Christiana Towers.
Students who preregister for the tours will be eligible to win a variety of prizes, including one winner of "First in Line Priority."  The winning student will be first in line within their class year to self-select their room for the 2014-15 academic year. 
For complete details or to sign up, students can visit this website. 
For a flyer in PDF format, click here.