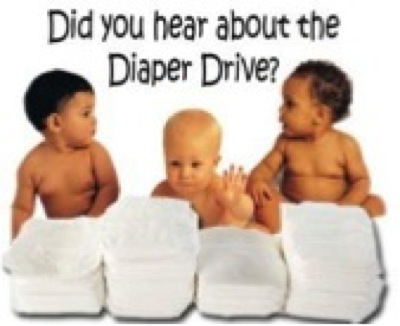 Diaper drive
UD teams with United Way in drive to donate diapers
6:17 p.m., Oct. 24, 2013--The University of Delaware has teamed up with Delaware 2-1-1 -- led locally by United Way of Delaware "Help Me Grow" -- to supply parents in the community with diapers for their babies, as part of UD Days of Caring. 
UD faculty and staff are being asked to donate diapers in order to provide the community's youngest children with a very basic need.
June 6: UDid It! Picnic
All UD faculty and staff members are invited to attend the annual UDid It! employee appreciation picnic, set from 11 a.m.-1:30 p.m., Monday, June 6, on The Green.
2FA protects you
If you are using two-factor authentication (2FA), even if a hacker has your password, your information is probably safe.
To help reduce the immediate need for diapers and to ensure the well-being of Delaware's children, the drive is underway now through Oct. 31, with donation sites at the following locations: 
--Newark campus: Office of Human Resources, 413 Academy St.; the Faculty Staff Assistance Program, third floor of Hullihen Hall; and the Campus Mail Room in the General Services Building on South Chapel Street;
--Lewes campus: 104 Hooper Marine Operations Building; and
--Georgetown campus: Carvel Education Building. 
Consider these facts about the need:
Food stamps can not be used for diapers.
One out of three families struggle to buy diapers.
Diapers cost up to $150 per month, per baby.
Many parents have to choose between buying food or diapers.
Wearing a diaper for too long jeopardizes a baby's health.
Parents are often forced to reuse diapers.
Childcare requires moms to provide a day's supply of diapers.
Moms without access to childcare can't go to work.
Lack of diaper access can lead to tension in the home.
Tension in the home can lead to child abuse and neglect.
For additional information, please visit UD's United Way website. For questions about the faculty and staff diaper drive, contact Michele Jones at mjones@udel.edu.