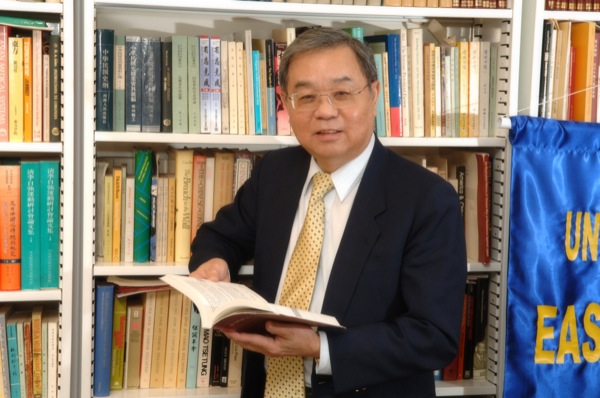 Asia conference
Regional conference, workshop at UD to focus on Asian Studies
2:16 p.m., Oct. 30, 2013--The University of Delaware will host "Asia's Global Intersections," a two-day conference of the Mid-Atlantic Region Association for Asian Studies (MAR/AAS), this weekend, preceded by a daylong workshop for K-12 educators on Friday, Nov. 1. The workshop and conference will be held in Clayton Hall, where attendees can register at the time.
The keynote address will be given during the luncheon on Saturday, Nov. 2, from 12:15-1:45 p.m. Theodore Bestor, professor of anthropology and director of the Reischauer Institute of Japanese Studies at Harvard University, will speak on "Reflections on March 11, 2011: Japan's Disasters and Their Aftermath" about the earthquake and tsunami that hit the nation on that date.
Fulbright awards
Three University of Delaware students and an alumna have received word this spring that they will travel abroad as part of the newest class of Fulbright Student Program award winners.
Peace Corps plans
Two University of Delaware students, John McCarron and Bridgette Spritz, have been selected as Peace Corps volunteers and will serve in Ghana and Rwanda.
On Saturday evening, a banquet will be held from 6-9 p.m. at which the MAR/AAS will present its 2013 Distinguished Asianist Award to David Pong, professor emeritus of history at UD and founding director of the University's Asian Studies program.
Panel discussions during the conference are free to all students with a UD ID card. The registration fee for all non-presenters is $45, which includes the keynote luncheon. 
Friday's workshop for educators, "Teaching Asia: Providing Strategies and Resources," will be held from 9 a.m. to 3:30 p.m., with on-site registration available from 8:30-9 a.m. The registration fee for the workshop is $15, which includes lunch and refreshments, and participants are eligible for six credits of continuing professional education.
"While aimed at K-12 instructors, the workshop should be useful to any and all of those interested in including or expanding their treatment of Asia into their curriculum," said Alice Ba, associate professor of political science and international relations at UD and director of the Asian Studies program, who is an organizer of the conference and workshop.