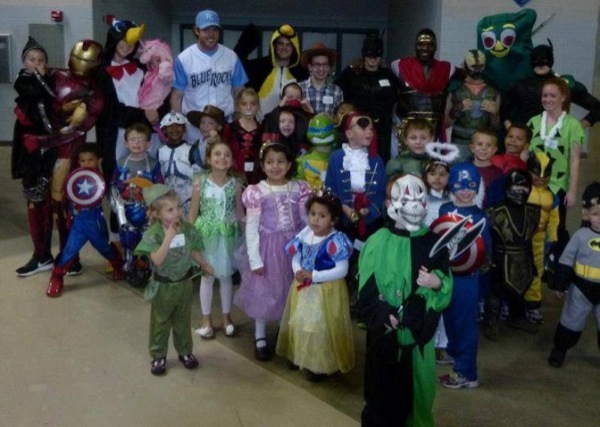 Spooky fun
Future Hens Club plans Halloween Bash Oct. 26
9:35 a.m., Oct. 7, 2013--The University of Delaware's Future Hens Club (FHClub) invites all members to a Halloween Bash filled with haunted fun from 5:30-7 p.m., Saturday, Oct. 26, before the Blue Hens volleyball match vs. the College of William and Mary.
FHClub members will be able to enjoy a night full of trick or treating, crafts, games and more spooky fun. Also featured will be a Halloween dance taught by the UD Dance Team and a special appearance by YoUDee and Baby Blue.
Rower honored
University of Delaware junior Claire Brown has been named second team Collegiate Rowing Coaches Association All-Region.
Unsung Hero
The One Love Foundation has announced that University of Delaware men's lacrosse standout Elijah Conte has been selected as a winner of the 2016 YRL Unsung Hero Award.
The event is exclusively for FHClub members, who must RSVP in advance by emailing FutureHensClub@udel.edu or calling 302-831-8961. Deadline to RSVP is 5 p.m., Wednesday, Oct. 16, or until the party is filled.
Membership is still open for those who aren't members. The club is open to all kids ages 12 and younger. Membership is $30, with a discounted rate of $20 for UDAF Blue Hen Club members, UD alumni and UD employees. 
Register by clicking here and join the Blue Hens at the Bob Carpenter Center on Oct. 26.