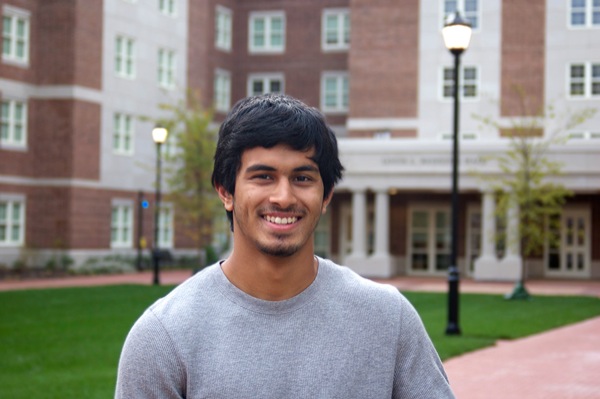 UD RAILE
New program fosters exploration of leadership opportunities, campus resources
3:28 p.m., Nov. 19, 2013--This September, University of Delaware Residence Life and Housing launched its Resident Assistant Internship and Leadership Exploration (RAILE) Program, which is offered by staff to provide students with a unique opportunity to explore leadership within the residence halls.
RAILE has kicked into full gear with more than 250 student participants to date. 
June 6: UDid It! Picnic
All UD faculty and staff members are invited to attend the annual UDid It! employee appreciation picnic, set from 11 a.m.-1:30 p.m., Monday, June 6, on The Green.
2FA protects you
If you are using two-factor authentication (2FA), even if a hacker has your password, your information is probably safe.
The RAILE program affords any student -- resident or commuter -- the opportunity to explore leadership and campus engagement within the residence halls and across campus.
The activities are designed to be "select-your-own" so participants can personalize their experience to their academic and co-curricular goals. Many of the participants in the program are students who intend to apply for resident assistant (RA) positions, and as such are able to use portions of the program toward their RA application.
Five core components and five elective components are required for completion of the program, with electives focusing on community contributions, skill development and campus connections. 
"RAILE gave me the opportunity to meet the staff in Residence Life and Housing and gave me a different perspective," said Shubi Bose, sophomore biological sciences major and resident assistant in Louis L. Redding Hall. "It helped me understand if [the RA position] was right for me."
The program also encourages students to discover additional University leadership development opportunities, such as joining the Blue Hen Leadership Program (BHLP), utilizing StUDent Central and becoming familiar with resources in the Bank of America Career Services Center.
"RA selection is a competitive process," said Christina King, residence hall coordinator with Residence Life and Housing. "Completion of the program does not guarantee that a candidate is accepted to an RA position, but the skills and insight gained from RAILE are invaluable for students in their remaining years at UD and beyond, whether they pursue the RA position or not."
Each participant is assigned to a Guide RA, who acts as a mentor through core and elective components of the program. Career Services partners with Residence Life and Housing to provide workshops designed specifically to help RAILE participants and RA candidates with resume and interview preparation. Students who choose to also apply for RA positions may submit an additional evaluation form from their Guide RA. 
"One of the components is a leadership workshop," Bose said, "which helped me realize what skills I have already and also what weaknesses. By being conscious of those, it made me better prepared to apply for the position and to serve once I got the position."
For more information about the program, visit the Involvement Opportunities portion of the Residence Life and Housing website.