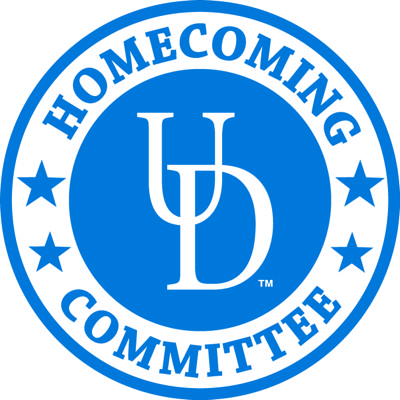 Homecoming 2014
UD students can apply online to help plan Homecoming 2014
1:20 p.m., Nov. 1, 2013--The University of Delaware Homecoming Student Committee is searching for new members to help plan Homecoming 2014 festivities and events. Interested students are encouraged to apply via an online application.
The UD Homecoming Student Committee is a group of students who plan and organize events and activities for Homecoming Week, including the Pep Rally, the Banner Competition, Spirit Stations, Homecoming Court and more. 
From graduates, faculty
As it neared time for the processional to open the University of Delaware Commencement ceremonies, graduating students and faculty members shared their feelings about what the event means to them.
Doctoral hooding
It was a day of triumph, cheers and collective relief as more than 160 students from 21 nations participated in the University of Delaware's Doctoral Hooding Convocation held Friday morning on The Green.
Students plan, market and implement all of the events in conjunction with the Office of Alumni Relations and partner groups on campus. 
The group's ultimate goal is to unify the University community during Homecoming by promoting spirit and the involvement of registered student organizations (RSOs), Greek Life, Athletics and all undergraduates, graduates and alumni. 
Applications are due by noon, Friday, Nov. 15. All applicants will be notified if they have been selected for an in-person interview on Friday, Nov. 15. 
Interviews will be conducted during the week before Thanksgiving break at the Office of Alumni Relations in the George Evans House, 5 W. Main St. 
The final candidates will be determined and notified by Nov. 22.
For additional information, contact Christine Scheirer in the Office of Alumni Relations at cls@udel.edu.