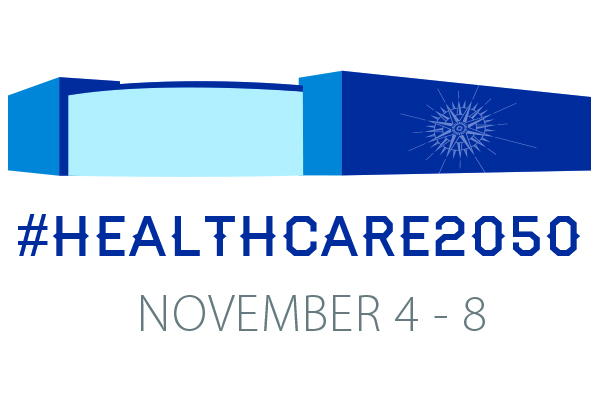 #Healthcare2050: Nov. 4-8
Innovative ideas to be included in STAR Campus time capsule
8:52 a.m., Nov. 4, 2013--If you have ideas about what health care will look like in the middle of the 21st century, the University of Delaware College of Health Sciences wants to hear from you.
The ideas will become part of history, as the college plans to include them in a time capsule commemorating the opening of the first building on the Health Sciences Complex at UD's Science, Technology and Advanced Research (STAR) Campus in early 2014.
From graduates, faculty
As it neared time for the processional to open the University of Delaware Commencement ceremonies, graduating students and faculty members shared their feelings about what the event means to them.
Doctoral hooding
It was a day of triumph, cheers and collective relief as more than 160 students from 21 nations participated in the University of Delaware's Doctoral Hooding Convocation held Friday morning on The Green.
To submit ideas:
Follow the college on Facebook, where it is launching #Healthcare2050 the week of Nov. 4. A different question will be posted each day to spark ideas and interest, and followers can post their ideas as comments. 
For those who are not on Facebook, email ideas to chs-replies@udel.edu.
Grab a pen and talk to the college the old-fashioned way by writing on one of the blank posters hanging in CHS buildings (McDowell, Willard, CSB, McKinly, and Rust Ice Arena). The college will share specific locations each day on Facebook or look for them as you travel around campus.
The college will share ideas on Twitter (@UDCHS) and make a surprise announcement on Facebook on Friday, Nov. 8.
"Our facility at the STAR Campus is going to create a new model for the integration of clinically based research, interprofessional education, and the delivery of clinical services," says health sciences dean Kathleen Matt. "We want the entire community to join the conversation and help us predict — and shape — health care history."
Article by Diane Kukich