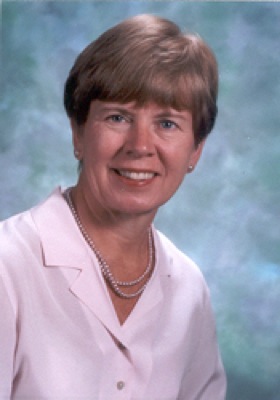 Dec. 2: 'Food Insecurity'
Pediatric psychologist to deliver Foltyn Family Health Sciences lecture
10:55 a.m., Nov. 25, 2013--Maureen Black, professor at the University of Maryland School of Medicine, will deliver the Foltyn Family Health Sciences Annual Lecture at the University of Delaware on Monday, Dec. 2.
The talk, "Food Insecurity: Hidden Hunger in America," will be delivered in the Perkins Student Center Gallery from 12:20-1:10 p.m. A light lunch will be available beginning at noon.
June 5: Blue Hen 5K
University of Delaware graduates planning to attend Alumni Weekend are encouraged to register for the annual Blue Hen 5K walk and run, which will be held Sunday morning, June 5.
June 6-9: Food and culture series
The 20th annual June Lecture Series at the Osher Lifelong Learning Institute at UD in Wilmington will be held June 6-9. Titled 'June a la Carte,' this year's program focuses on great political documents, feminism, world politics and a Newark cuisine sampler.
The Foltyn Family Health Sciences Annual Lecture is made possible by the generosity of Theodore J. Foltyn and Kathi Hetrick Foltynk, UD alumni who graduated in 1981. The couple established this endowed fund in February 2013 for the purpose of recruiting outstanding speakers to deliver the most up-to-date, relevant information to the campus community on topics such as behavioral health, nutrition, wellness, and disease prevention.
The lecture, which is part of the College of Health Sciences Joint Departmental Seminar Series, is free and open to the public.
Those who cannot attend in person can see and hear the presentation online at udcapture.udel.edu/udlive. Five to ten minutes before the presentation, click on "ATS Mobile 1." At this point, you will be able to see the PowerPoint presentation and hear the audio, as well as have the option to IM questions during the live feed from your desktop or laptop.
Contact Jen Reed at jmreed@udel.edu or seminar host Mia Papas at mpapas@udel.edu with questions.
About the speaker
Maureen Black completed her bachelor's degree in mathematics at Pennsylvania State University, her master's at the University of Southern California, and her Ph.D. at Emory University. She trained in developmental disabilities at the Neuropsychiatric Institute at UCLA and is a pediatric psychologist.
Her research interests include nutrition and child development, focusing on both undernutrition (failure to thrive) and overweight. She conducts intervention trials designed to examine strategies to promote children's health and development.
Article by Diane Kukich