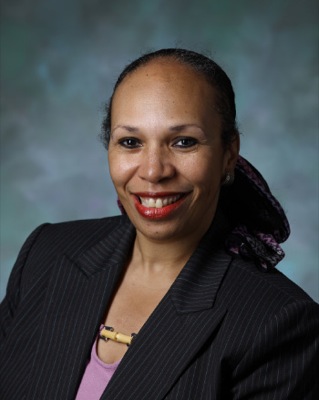 CANR communications
Nancy Gainer named CANR communications manager
11:01 a.m., Nov. 25, 2013--Nancy Gainer has been named the communications manager for the College of Agriculture and Natural Resources at the University of Delaware.
Gainer brings a breadth of knowledge to the college, having more than 25 years of public relations and marketing experience in higher education. 
'Resilience Engineering'
The University of Delaware's Nii Attoh-Okine recently published a new book with Cambridge University Press, "Resilience Engineering: Models and Analysis."
Reviresco June run
UD ROTC cadets will run from New York City to Miami this month to raise awareness about veterans' affairs.
After receiving her undergraduate degree in English from Regis College in Weston, Mass., Gainer went on to earn her master's in business and organizational communications at Emerson College in Boston. 
She began her career at Arnold Public Relations Inc. before transitioning into a career focused on higher education, beginning with a job as a public relations consultant at Bridgewater (Mass.) State College. 
"I've always been interested in higher education," said Gainer. "My dad is a concert pianist and professor emeritus of music at Bridgewater State. I essentially grew up on the campus. At the age of 16, I had my first job there, everyone knew me, and we were always at the events. When I left the agency, I said, 'Maybe higher education public relations is something I want to do.'" 
After moving into the role of media relations contact/advertising manager at Bridgewater State College, Gainer took a role as the associate director of public information at Simmons College in Boston, where she eventually worked her way up to the position of director of public information. 
Gainer would go on to serve as the director of college relations and the executive director of marketing and communications for Cabrini College in Radnor, Pa., before working as the director for external relations for the Council for International Exchange of Scholars, which administers the Fulbright Scholar Program for the U.S. Department of State, Bureau of Educational and Cultural Affairs. 
Of the Fulbright Scholar Program, Gainer said, "It was really melding academic higher education with politics, which is what I love, too. I was able to get a position where I was in charge of the marketing and public relations and I was also in charge of the recruitment." 
Gainer enjoyed the job, but realized how much she missed working in a campus atmosphere and decided to head back into the collegiate world, working as the executive director of public relations and marketing for Howard (Md.) Community College before arriving at UD. 
Of the position at UD Gainer said, "It struck me and really resonated with me. It's something I believe in. I've been up and down the Eastern seaboard but I grew up in a little town where there are farms down the street, the industry is cranberries, and that's the focus of my town: the agriculture. I was in 4-H from the time I was 7, so the message of the College of Agriculture and Natural Resources is something that I could connect with."
Gainer continued, saying, "Anything that I do in terms of PR and marketing, I have to feel it. I have to believe it; otherwise it's not going to be a good fit. This felt right." 
Article by Adam Thomas