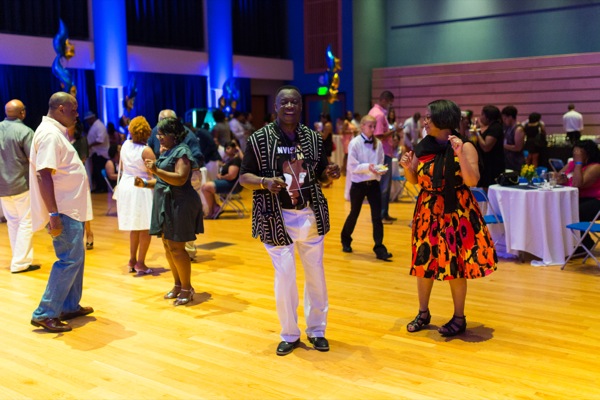 Alumni Weekend events
University groups encouraged to hold events during Alumni Weekend 2014
11:48 a.m., Nov. 19, 2013--The University of Delaware Office of Alumni Relations invites the seven colleges, as well as all departments and affinity groups, to participate in Alumni Weekend 2014 and help engage the thousands of alumni who return to campus for the event. Alumni Weekend will be held June 6-8, 2014, on the Newark campus.
Alumni Weekend, now in its sixth year, is a tradition that is dramatically growing in popularity and in size, attracting 5,300 alumni and their families in 2013, up from 1,700 in 2009, its first year. 
'Resilience Engineering'
The University of Delaware's Nii Attoh-Okine recently published a new book with Cambridge University Press, "Resilience Engineering: Models and Analysis."
Reviresco June run
UD ROTC cadets will run from New York City to Miami this month to raise awareness about veterans' affairs.
The weekend, held on the first weekend after Commencement, is a time for alumni, friends and family to return to campus, reconnect with friends and faculty, witness the University's remarkable growth and advancements and celebrate the myriad qualities that make UD unique.
The seven colleges traditionally host receptions during the weekend, at which time alumni may learn about exciting initiatives and advancements being made within their colleges and reunite with faculty and staff. Other programs may also be hosted throughout the weekend or can be built into existing events. 
Other groups are encouraged to host reunions with classmates, teammates, club members, Greek groups, dormitories, etc. Big or small, on campus or off, officials note that reunions are a fun way to reunite with college friends, network, reminisce, and revive Blue Hen spirit. 
Contact Alumni Weekend event coordinator Tricia Reilly at tfitz@udel.edu for assistance with planning and promoting an event at Alumni Weekend. 
The Office of Alumni Relations thanks those who held new events during Alumni Weekend 2013: Black Alumni Organization Blue Hen R&B Lounge; Blue Hen CareerTube hosted by the UD Career Services Center; Chabad hosted Lox and Bagel Brunch; Civil and Environmental Engineering Alumni Golf Outing; Center for Economic Education and Entrepreneurship MAEEE Brunch, Alfred Lerner College of Business and Economics; College of Education and Human Development sponsored "Bring a New Children's Book" Drop Off; Department of Civil and Environmental Engineering Alumni Reception; HRIM Alumni BBQ; Lambda Chi Alumni; Physical Therapy Alumni Gathering and Alumni Breakfast; Professor Emeritus of Biological Sciences showcase talk by Roger Wagner; Residence Life Staff Reunion; Student Government Association and Delaware Undergraduate Student Congress alumni reunion; Spirit Ambassadors/Student Alumni Ambassadors Alumni Brunch; Student Centers Programming Advisory Board (SCPAB) Reunion; and UD Wesley Foundation Campus Ministry Community Service Project.
Again this year, the Office of Alumni Relations is available to help colleges, departments, affinity groups, register student organization alumni associations, and other UD groups plan and promote their Alumni Weekend events. Contact Tricia Fitzgerald Reilly, a member of UD's Class of 2004, at 302-831-7034 or tfitz@udel.edu to get started. 
To read more about Alumni Weekend or see photos from last year's event, visit the website.
About UD Alumni Relations
The University of Delaware Office of Alumni Relations creates a culture of connection within the Blue Hen community, fostering lifelong, mutually rewarding relationships by providing programs and events that build Blue Hen pride among alumni and students. For more information, visit www.UDconnection.com.
Photo by Kevin Quinlan