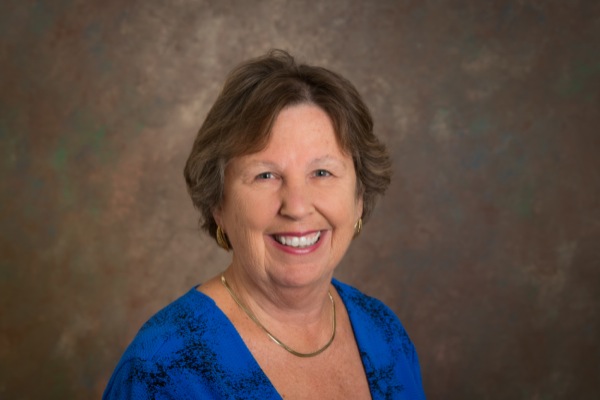 Promoting excellence and diversity
New vice provost position to focus on faculty issues
2:01 p.m., Nov. 26, 2013--University of Delaware Provost Domenico Grasso today announced the creation of a new senior leadership position, the vice provost for faculty affairs and diversity. 
This position will have responsibility for an array of faculty-focused issues, prime among them promoting excellence and enhancing diversity. 
'Resilience Engineering'
The University of Delaware's Nii Attoh-Okine recently published a new book with Cambridge University Press, "Resilience Engineering: Models and Analysis."
Reviresco June run
UD ROTC cadets will run from New York City to Miami this month to raise awareness about veterans' affairs.
Margaret L. Andersen, who is currently executive director of the President's Diversity Initiative, will serve as interim vice provost for faculty affairs and diversity beginning Dec. 1. An internal open search will be conducted in the coming year to identify a permanent candidate, effective July 1, 2014.
With the creation of this position, the President's Diversity Initiative will become the University Diversity Initiative, with oversight by the new vice provost. 
"This new position is a vital to our ongoing efforts to recruit, retain, and mentor the very best faculty and to strengthen the University's commitment to diversity," Grasso said. "Our faculty is the foundation for all that we accomplish, underpinning our ability to recruit and teach students effectively and develop high quality programs that create new consequential knowledge and perspectives. The new vice provost will lead initiatives to empower our faculty to succeed in all aspects of their position. 
"I am pleased that Dr. Andersen has agreed to take on this important position on an interim basis," Grasso said. "As an honored professor and a respected administrator, Maggie has a deep understanding and appreciation of the issues affecting our faculty, as well as a demonstrated dedication to issues of diversity. She is the ideal person to help us define and establish this new post."
"Supporting and growing the diversity of our campus -- in all its forms -- requires a collective effort," Andersen said. "I look forward to providing the leadership to further this work."
Vice provost for faculty affairs and diversity
The vice provost will be responsible for advising the provost on faculty policies, including promotion and tenure, grievances, conflicts of interest and other academic personnel matters. 
In the area of recruitment, the vice provost will assist academic units with implementing best practices to attract diverse pools of applicants with top qualifications. 
To support faculty development and success, this position will oversee management of the faculty mentoring program and development of resources for new faculty. The vice provost also will assist with individual faculty issues and problems as they arise. 
As the leader of the University Diversity Initiative, the vice provost will promote a welcoming campus climate that is inclusive of all faculty, coordinate University-wide diversity programs and assist leaders in developing plans for accountability around all aspects of diversity – students, faculty and staff. 
About Margaret L. Andersen
Andersen is the Edward F. and Elizabeth Goodman Rosenberg Professor of Sociology and is the author of numerous books focusing on the sociological study of inequality, in particular race and gender inequality. She currently serves as co-chair of the University's Diversity and Equity Commission. 
A member of the UD faculty since 1974, she has previously served as vice provost for academic affairs, dean of the College of Arts and Sciences, interim deputy provost and associate provost for academic affairs.
She has received the excellence in teaching award, the outstanding teaching award from the College of Arts and Sciences, the faculty mentor award given by the McNair Scholars Program and the E. Arthur Trabant Institutional Award for Women's Equity.
Her other honors include major recognitions from the Eastern Sociological Society, the American Sociological Association and Sociologists for Women in Society. 
Andersen is the author of Thinking About Women: Sociological Perspectives on Sex and Gender and On Land and On Sea: Women in the Rosenfeld Collection, and co-author or co-editor of Race, Class and Gender, Understanding a Diverse Society, Sociology: The Essentials, Understanding Society: Readings in Sociology, and Living Art: The Life of Paul R. Jones, African American Art Collector.
A graduate of Georgia State University, she earned her master's and doctoral degrees from the University of Massachusetts at Amherst.