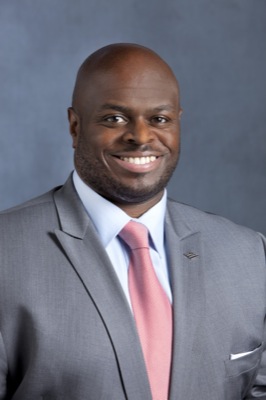 United Way of Delaware
United Way offers 'help along your journey'
1:30 p.m., Nov. 20, 2013--The University of Delaware's 2013 United Way campaign concludes on Friday, Nov. 22.
Donations are still needed to reach this year's goal of $185,000. 
June 6: UDid It! Picnic
All UD faculty and staff members are invited to attend the annual UDid It! employee appreciation picnic, set from 11 a.m.-1:30 p.m., Monday, June 6, on The Green.
2FA protects you
If you are using two-factor authentication (2FA), even if a hacker has your password, your information is probably safe.
Highlighting the important work of the United Way of Delaware is the following opinion piece written by Tony Allen, an alumnus and a member of UD's Board of Trustees, which appeared in the News Journal on Aug. 14. Allen, who is a senior executive at Bank of America, is the co-chairman of the United Way of Delaware annual campaign.
"We Cannot Walk Alone"
I am in my second year of co-chairing the annual campaign for the United Way of Delaware, a yearly effort to raise money and awareness for over 300 community-based organizations who serve nearly 350,000 Delawareans of all different backgrounds up and down the state. While many of those organizations serve the least advantaged among us, folks suffering from both lasting and episodic effects of poverty, homelessness, hunger and the like, the United Way's efforts reach all of us directly, every day.
It's one thing to give because you believe that helping the poor and disenfranchised is a way to live with integrity and respect for your fellow man. That is certainly an important aspect of my own contributions to the campaign. But what too many of us fail to substantively realize is just how much we have all been served by United Way and its affiliate agencies in our own lives.
The first time I ever needed a tutor, I found one at a United Way agency, the West End Neighborhood House. My first brush with youth sports – many hamburgers ago – was through a United Way agency, the Catholic Youth Alliance. My daughter's love of dance was born at a United Way agency, the Christina Cultural Arts Center. And my wife's obsession with health and physical fitness crystallized at a United Way agency, the YMCA. That is just to name a few.
Even more, the United Way is not just a conduit and money management shop for many outstanding organizations in our community. As a result of many years of bringing people together to really understand the root causes of some our most intractable problems and ongoing research that validated those efforts, United Way has leveraged its strong community alliance to build its own programming focused largely on health, income and education. The work is producing real, tangible benefits for all Delawareans. If you are pleased that your child's daycare is routinely assessed for quality, safety and soundness, thank United Way's launch of the Delaware Stars program for their leadership in addressing what was once a field crowded with low-quality child care options for Delaware children, with more than 350 centers now progressing through the program. If you appreciate the fact that more than 3,700 Delawareans are now receiving financial coaching, thank the United Way's Stand By Me program for putting more income back in the pockets of lower- and middle-income workers and helping them regain or build their financial footing. And if you have an elderly or disabled family member who simply cannot find the right services to meet his or her needs, know that United Way's Healthy Delawareans Today and Tomorrow program is connecting more than 100,000 Delawareans with the services they need … and the agency can help you and your family too. What goes unnoticed and under-appreciated is that the United Way is both a lifeline to those who needed it most and an anchor that enhances the quality of life for all of us.
Of the nearly 400,000 able-bodied Delaware workers, only nearly 9 percent give to the United Way, even though most everyone has been touched directly by a United Way agency in one way or another. If that percentage rose by just 1 percent, those funds could literally house and feed hundreds of needy families, give thousands more children a healthy start at life and help amend or create public policy that serves hundreds of thousands of Delawareans for the better. Not to mention enhancing the services of the United Way organizations many of us use every day.
This past August marked the 50th anniversary of Dr. Martin Luther King's famed "I have a dream speech" during the historic March on Washington, the hallmark of the civil rights movement. An excerpt from that speech not often quoted reads this way, "We cannot walk alone." Regardless of your background, grand or meager, you have not walked alone. There were always men, women and institutions that helped you along your journey. In Delaware and throughout our nation – through the ups and downs of financial cycles, the changing landscape of government, the constant pull to do more with less and the unending need to tie our collective destinies together – there was and always will be the United Way and its many partner agencies.
We need all of you to join us in this year's campaign, because "we cannot walk alone."