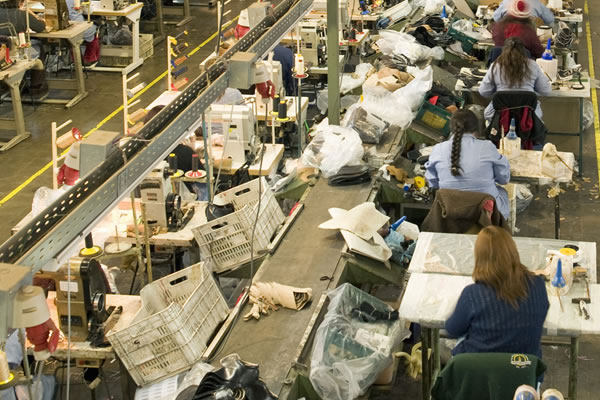 Online offerings
Courses address social responsibility in product development, supply chain management
2:16 p.m., May 21, 2014--The University of Delaware has launched three new online courses to help companies integrate social responsibility and human rights throughout their operations.
The courses are titled:
From graduates, faculty
As it neared time for the processional to open the University of Delaware Commencement ceremonies, graduating students and faculty members shared their feelings about what the event means to them.
Doctoral hooding
It was a day of triumph, cheers and collective relief as more than 160 students from 21 nations participated in the University of Delaware's Doctoral Hooding Convocation held Friday morning on The Green.
Human Rights of Workers in Supply Chains;
Textile and Apparel Product Safety; and
Impact of Corporate Purchasing Practices on Workers in Supply Chains.
The original course offering in the socially responsible and sustainable business series, Risks of Human Trafficking and Slavery for Supply Chain Professionals, has been well-received since its launch in 2011 and has been adopted by many companies looking for a user-friendly training option for their corporate social responsibility and compliance education.
Building on UD's leadership in the field, the courses were co-developed by UD fashion and apparel studies professor and department chairperson Marsha Dickson, and Doug Cahn, a corporate responsibility and public policy executive with over 30 years' experience in industry and human rights organizations. 
Co-instructor Huantian Cao, an associate professor of fashion and apparel studies, is internationally known for his work on sustainable textile and apparel design and development.
In addition, Cao and Dickson are co-directors of UD's Sustainable Apparel Initiative.
"UD has been offering its innovative graduate certificate in socially responsible and sustainable apparel business since 2007, addressing management of labor standards, human rights, environmental stewardship and other issues relevant to global supply chains," says Dickson, who is an international authority on corporate responsibility in supply chains.
Creating the online training courses for corporate and supply chain professionals was a natural extension of that work, added Dickson.
The courses combine real-world case studies and scenarios with research-based knowledge and practices to build a fundamental understanding of the relevant issues.
More than 2,300 supply chain professionals from over 100 different companies and 39 countries have successfully completed the original Risks of Human Trafficking online course. Industries represented include apparel, footwear, pharmaceutical, biotech, manufacturing, food processing, jewelry, retail, packaging, electronics and telecommunications. 
Offered through the Division of Professional and Continuing Studies, the asynchronous short courses take place completely online and can be completed anywhere. Organizational or individual registration options are available, as well as follow-up consultation and customized training. 
More information is available at this website.