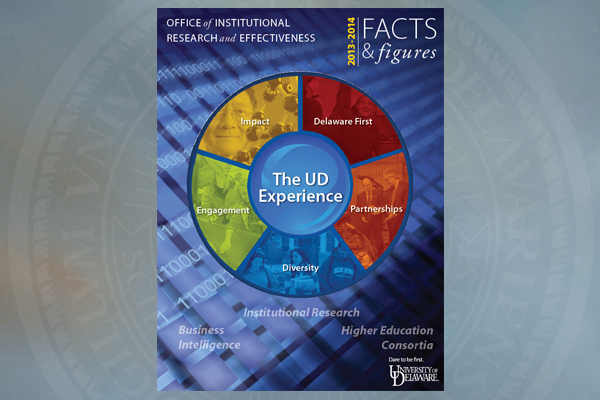 UD information
University 'Facts and Figures' publication now available on web
1:25 p.m., May 13, 2014--The University of Delaware Office of Institutional Research and Effectiveness (IRE) has announced that the annual Facts and Figures publication is now available on the web.
The publication reflects official fall 2013-14 data on overall student enrollment, admissions, retention and graduation rates, degrees and employee counts, along with financial, facilities and other key information about the University of Delaware.
June 6: UDid It! Picnic
All UD faculty and staff members are invited to attend the annual UDid It! employee appreciation picnic, set from 11 a.m.-1:30 p.m., Monday, June 6, on The Green.
2FA protects you
If you are using two-factor authentication (2FA), even if a hacker has your password, your information is probably safe.
The new website design provides links to individual PDF documents for each report and is user-friendly for desktop and tablet users due to its responsive design. A link to download or print the PDF of the complete publication is also available at the site.
IRE has released this edition of Facts and Figures after months of gathering feedback and developing a more robust set of detailed data reports for use by the University community.
Specific enhancements include breakdowns on students, faculty and staff by time status and both gender and ethnicity, along with the inclusion of duplicated and prorated student enrollment counts by college.
IRE staff will continue to enhance and improve the reports to meet the needs of the campus community going forward and for incorporation into future publications.
Suggestions, comments or other feedback are most welcome and can be made by emailing irp@udel.edu.