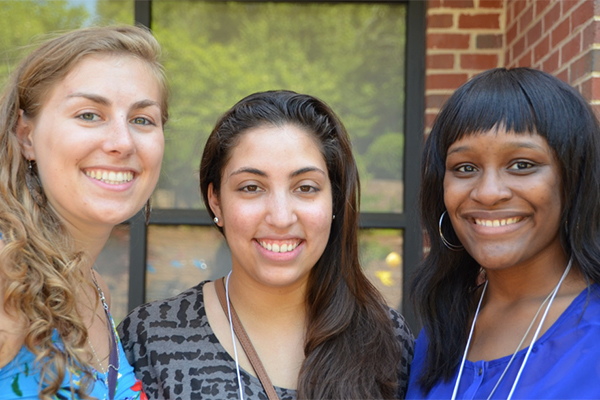 College receptions
Kick off Alumni Weekend with former classmates, faculty from UD's colleges
3:18 p.m., May 16, 2014--For those who need another great reason to arrive early to University of Delaware Alumni Weekend, all seven colleges will hold their own alumni celebrations across campus on Friday, June 6, before Mug Night begins. 
In addition to the seven colleges, Athletics, Admissions and Honors will hold individual receptions, too. 
'Resilience Engineering'
The University of Delaware's Nii Attoh-Okine recently published a new book with Cambridge University Press, "Resilience Engineering: Models and Analysis."
Reviresco June run
UD ROTC cadets will run from New York City to Miami this month to raise awareness about veterans' affairs.
The events provide an opportunity to reconnect with classmates, faculty and staff from your major or minor while enjoying refreshments, lively discussion and featured speakers. 
Registration is required for all events. Visit the Alumni Weekend website to register for college receptions and other exciting events.
College and department receptions
Receptions by colleges and departments are scheduled as follows:
College of Education and Human Development Alumni Reception: 6-8 p.m., Alison Hall Courtyard, 240 Academy St.
College of Health Sciences Alumni Reception: 6-8 p.m., Health Sciences Complex on STAR Campus.
College of Engineering Alumni Reception: 6:30-8 p.m., DuPont Hall.
College of Agriculture and Natural Resources Alumni Reception with Dean Mark Rieger: 6-8 p.m., Townsend Hall.
College of Earth, Ocean, and Environment Dean's Reception for Alumni:  6-8 p.m., Robinson Hall Courtyard.
Alfred Lerner College of Business and Economics Alumni Awards of Excellence Ceremony and Reception: 6-7:30 p.m., Alfred Lerner Hall Atrium.
College of Arts and Sciences: 6-8 p.m., Memorial Hall lobby.
Athletics Reception: 6-8 p.m., Deer Park Tavern, second floor.
Office of Admissions Volunteer Reception: 5-7 p.m., University Visitors Center, 210 S. College Ave.
Honors Program Reception: 6-8 p.m., 186 S. College Ave.
Alumni Weekend
Held the first weekend after Commencement each year, Alumni Weekend is a tradition that is growing in popularity and in size. The weekend encourages alumni, friends, and families to return to campus and celebrate the qualities that make UD unique. 
It also provides an opportunity to reconnect with friends and professors and to witness the remarkable changes at the University over the past few years. 
More than 5,300 Blue Hens and friends attended in 2013, participating in activities such as Mug Night, the Blue Hen 5K, reunions, President Patrick Harker's State of the University address, the R&B Lounge and the Alumni Wall of Fame Ceremony. More information is available at the Alumni Weekend website. 
Office of Alumni Relations
The University of Delaware Office of Alumni Relations promotes a lifelong relationship between the University and more than 160,000 living alumni, all of whom are members of the UD Alumni Association, by providing programs, events and awards for alumni and students, maintaining traditions and fostering Blue Hen pride. For more information, visit the Alumni website.