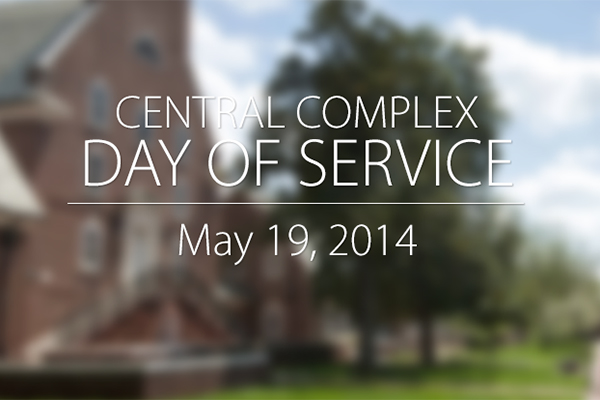 May 19: Day of Service
Central Complex Day of Service activities planned on South Green
9:54 a.m., May 19, 2014--The University of Delaware Central Complex Service Team will host the inaugural Central Complex Day of Service from 5-7 p.m., Monday, May 19, on the South Green.
The event will feature service opportunities that will benefit a variety of organizations, including 3B, Braeden's Brown Bags, the Newark Empowerment Center and the University's Center for Disabilities Studies.
June 5: Blue Hen 5K
University of Delaware graduates planning to attend Alumni Weekend are encouraged to register for the annual Blue Hen 5K walk and run, which will be held Sunday morning, June 5.
June 6-9: Food and culture series
The 20th annual June Lecture Series at the Osher Lifelong Learning Institute at UD in Wilmington will be held June 6-9. Titled 'June a la Carte,' this year's program focuses on great political documents, feminism, world politics and a Newark cuisine sampler.
The entire University community is invited to attend and to participate:
Answer trivia questions on iPads to donate rice to the hungry across the world;
Spread the word and learn more about the importance of language choices from students with disabilities;
Make keychains that promote LGBTQ awareness;
Write letters to deployed troops overseas;
Learn more about populations struggling with food insecurity, and much more.
More about Central Complex Service Team
The Central Complex Service Team is one of nine service teams across campus in residential complexes.
Service teams are an involvement opportunity for residential students who want to assume leadership roles to create community service experiences for the residents of their complex.
Service teams assist in the ongoing implementation of Weekly Service Initiatives in the complexes and partner with University entities or other local agencies to create additional service opportunities in the complexes. 
For more information about service teams, or to find out how to get involved, contact your Residence Life and Housing complex coordinator, or Siobhan May, student engagement coordinator.