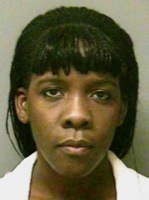 Harassment charges
UD Police arrest women for harassing former co-workers
3:59 p.m., May 2, 2014--University of Delaware Police have arrested a former employee in custodial services for harassing coworkers. 
Catina Castro, 41, of Bear, Del., was arrested April 30 as the result of a UD Police investigation into a series of harassing communications sent to current employees.  
She was charged with eight counts of harassment, four counts of terroristic threatening and two counts of stalking and has been committed to the Women's Correctional Institution in lieu of $22,500 bail.  She also has been ordered by the court to have no contact with the victims or with the University. 
Anyone with additional information in this case should contact University of Delaware Police at 302-831-2222.
Members of the University community are reminded that there are a variety of resources and support services available.