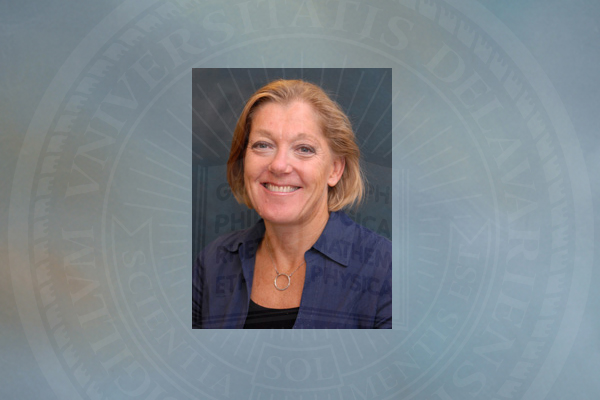 March 24: Science Cafe
Barton to speak on 'Changing the Suburban Landscape Paradigm'
8:12 a.m., March 18, 2014--Sue Barton, Cooperative Extension specialist and associate professor in the University of Delaware's Department of Plant and Soil Sciences, will be the featured speaker when the Science Café series continues at 5:30 p.m., Monday, March 24, at the Deer Park Tavern on Main Street in Newark.
Barton will speak on the topic "Changing the Suburban Landscape Paradigm," and the talk will highlight one of her demonstration projects.
Chronic wounds
UD's Millicent Sullivan and Kristi Kiick have received a $1.4 million grant from the National Institutes of Health for research that could provide a new approach to the treatment of chronic wounds.
Prof. Heck's legacy
The American Chemical Society is highlighting the legacy of the late Nobel laureate Richard Heck, the Willis F. Harrington Professor Emeritus of Chemistry at the University of Delaware with a digital tribute on its publications website.
Those who plan to attend might also be interested in Barton's blog.
Science Café is sponsored by the UD Department of Philosophy and Delaware National Science Foundation Experimental Program to Stimulate Competitive Research (EPSCoR) program. Presentations are free and open to the public and food and beverages will be served.
The spring series will continue as follows, with all sessions beginning at 5:30 at the Deer Park:
April 14: Mike Klein, director of the UD Energy Institute and the Dan Rich Chair of Energy in the Department of Chemical and Biomolecular Engineering, "Making Decisions about Energy Alternatives."
May 5: Robin Morgan, professor, Department of Animal and Food Sciences and Delaware Biotechnology Institute, "Agriculture in Delaware and Beyond: Perennial Possibilities."