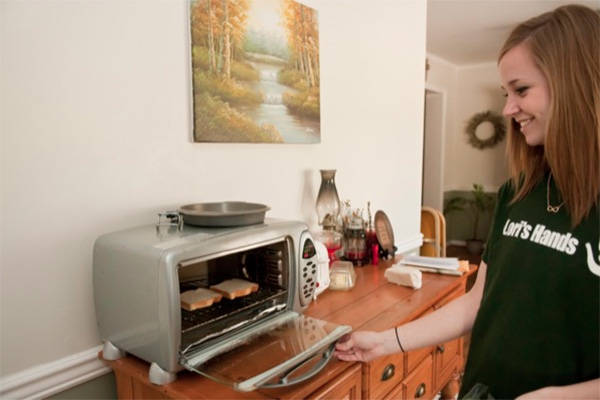 Undergraduate leadership
Lori's Hands seeks students with interest in health service learning opportunities
12:40 p.m., March 4, 2014--Lori's Hands, a non-profit organization at the University of Delaware dedicated to providing undergraduates with community health service learning opportunities, is recruiting new student leaders for the 2014 fall semester. These students will gain experience leading a student organization on campus as well as experience in the non-profit sector. 
Lori's Hands connects college students with community members diagnosed with chronic illnesses. The students make home visits to assist patients with cleaning, yard work, grocery shopping and other household chores. The organization also has plans to replicate the UD model on other college campuses.
From graduates, faculty
As it neared time for the processional to open the University of Delaware Commencement ceremonies, graduating students and faculty members shared their feelings about what the event means to them.
Doctoral hooding
It was a day of triumph, cheers and collective relief as more than 160 students from 21 nations participated in the University of Delaware's Doctoral Hooding Convocation held Friday morning on The Green.
Lori's Hands is looking for organized students with strong written and oral communication skills. Students should be interested in community health and service learning. Working under the supervision of Lori's Hands board members, these students will be responsible for patient and volunteer recruitment, volunteer training, marketing, fundraising, and other tasks.
Interested students should visit the website and download the position descriptions and applications on the "volunteer" tab.