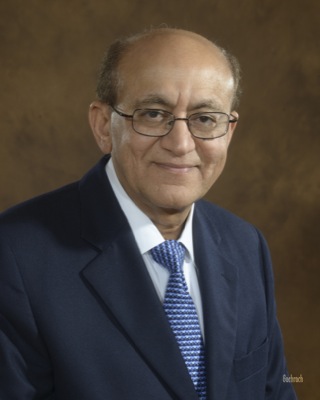 For the Record, March 7, 2014
University community reports recent awards, presentations
9:53 a.m., March 7, 2014--For the Record provides information about recent professional activities of University of Delaware faculty, staff, students and alumni.
Recent awards, presentations and publications include the following:
From graduates, faculty
As it neared time for the processional to open the University of Delaware Commencement ceremonies, graduating students and faculty members shared their feelings about what the event means to them.
Doctoral hooding
It was a day of triumph, cheers and collective relief as more than 160 students from 21 nations participated in the University of Delaware's Doctoral Hooding Convocation held Friday morning on The Green.
Honors
Rakesh K. Jain, a UD alumnus and director of the Edwin L. Steele Laboratory in the Department of Radiation Oncology at Massachusetts General Hospital in Boston, will be honored by the American Association for Cancer Research (AACR) with the eighth annual Princess Takamatsu Memorial Lectureship at the AACR Annual Meeting 2014 to be held in San Diego, Calif., April 5-9.
Jain, who is also the Andrew Werk Cook professor of tumor biology (radiation oncology) at Harvard Medical School, is being recognized for his pioneering work in tumor biology and his leadership in developing diverse international collaborations and training the next generation of scientists. He will present his lecture, "Reengineering the Tumor Microenvironment to Enhance Cancer Treatment: Bench to Bedside to Biomarkers," on Monday, April 7.
Jain is renowned for his work characterizing the abnormal state of blood vessels within tumors and for proposing and then validating the groundbreaking hypothesis that "normalizing" the network of blood vessels in a tumor can improve treatment outcomes. In testing his hypothesis he made discoveries that fundamentally changed understanding about the ways in which anticancer therapeutics called antiangiogenic agents work. Developed to prevent tumor blood vessels from forming, Jain's research showed that antiangiogenic agents can actually normalize tumor blood vessels in both animal models and cancer patients, and that this improves outcomes for patients.
Throughout his career, Jain has mentored graduate and postgraduate students from around the world from diverse backgrounds, including chemistry, molecular and cellular biology, immunology, radiology, pathology, surgical oncology, engineering, mathematics, and physics, many of whom are now leaders.
"I feel enormously honored and pleased to be chosen as a recipient of this prestigious award. I have had the good fortune of collaborating with more than 200 doctoral and postdoctoral students from diverse backgrounds, my faculty colleagues, my former and current department chairs and a highly talented technical staff, and a large number of basic scientists and clinicians from all over the world. I am grateful to all of them for making my journey as a chemical engineer into the world of solid tumors both productive and compelling," Jain said.
The lectureship is presented to a scientist whose novel and significant work had or may have a far-reaching impact on the detection, diagnosis, treatment, or prevention of cancer, and who embodies the dedication of the princess to multinational collaborations. Her Imperial Highness Princess Kikuko Takamatsu was instrumental in promoting cancer research and encouraging cancer scientists. She became a champion for these causes following her mother's death from bowel cancer in 1933 at the young age of 43.
Jain's contributions to cancer research have been recognized with numerous other accolades, including election to the National Academy of Sciences, the National Academy of Engineering, and the Institute of Medicine; he is one of only 20 people ever to have been elected to all three U.S. National Academies. He also received the American Society for Clinical Oncology's Science of Oncology Award in 2012.
Jain received his bachelor's degree from the Indian Institute of Technology in Kanpur, India, and his master's and doctorate degrees from the University of Delaware, all in chemical engineering. Prior to joining Massachusetts General Hospital and Harvard Medical School in 1991, Jain was assistant professor of chemical and biomedical engineering at Columbia University in New York, N.Y. (1976-78), and then rose through the ranks to become professor of chemical and biomedical engineering in 1983 at Carnegie Mellon University.
Presentations
Erica Armstrong Dunbar, associate professor of Black American studies and history, and UD doctoral student Sarah Patterson will be part of a panel discussion on "Charlotte Forten: Race and Education" at 7 p.m., Thursday, March 13, at the National Union of Hospital and Health Care Employees headquarters, 1319 Locust St., Philadelphia. The panel discussion, co-sponsored by the Library Company and the union, will also include Emma J. Lapansky-Werner, professor of history at Haverford College.
Cathy Matson, professor of history, presented new research at the 10th biennial conference, Forum on European Expansion and Global Interaction, in New Orleans on Feb. 22. Her paper, "Crossing Empires: Philadelphia's Trade with New Orleans, Havana, and Cap Francois in a Generation of War from 1776 to 1815," was about the commercial connections that developed between the Mid-Atlantic region and the core trading centers of the Spanish and French Caribbean in a revolutionary era of extreme risk and uncertain economic conditions.
Timothy Murray, head of the Special Collections Department, and Francis Poole, head of the Film and Video Department, University of Delaware Library, presented "Excavating Paul Bowles: Adventures in Acquiring the Papers of Paul Bowles" at the International Institute on Feb. 20 in Madrid, Spain.
Publications
Norman J. Wagner, Alvin B. and Julia O. Stiles Professor of Chemical and Biomolecular Engineering and director of the Center for Neutron Science, A. Kate Gurnon, Carlos R. Lopez-Barron, Aaron P.R. Eberle and Lionel Procar are co-authors of a paper titled "Spatiotemporal Stress and Structure Evolution in Dynamically Sheared Polymer-like Micellar Solutions" that is being highlighted on the Soft Matter blog and will be appearing in the web collection of 2014 Soft Matter hot papers.
To submit information to be included in For the Record, write to ud-ocm@udel.edu.