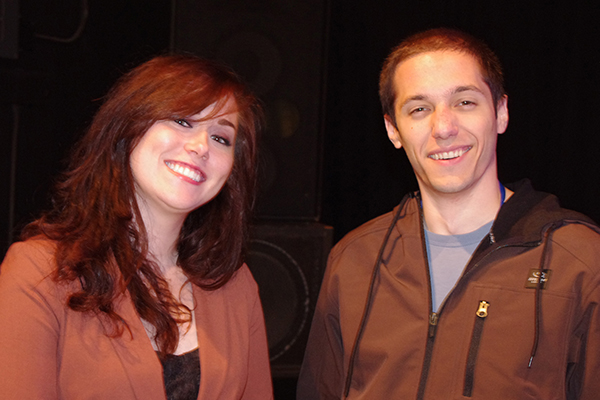 Voice actor
WVUD alumnus Tsarouhas featured in 'Insurgency' video game
1:47 p.m., June 18, 2014--The voice of Michael Tsarouhas, University of Delaware graduate and 91.3FM WVUD alumnus, can now be heard by video gamers worldwide in New World Interactive's Insurgency.
Insurgency was released via the Steam platform on Jan. 22.
'Resilience Engineering'
The University of Delaware's Nii Attoh-Okine recently published a new book with Cambridge University Press, "Resilience Engineering: Models and Analysis."
Reviresco June run
UD ROTC cadets will run from New York City to Miami this month to raise awareness about veterans' affairs.
Tsarouhas credits the bulk of his experience as a voice actor to the experiences he gained working with WVUD. 
During his tenure with the campus radio station, he served as production director overseeing a team of eight in writing, recording, voicing and producing public service announcements for broadcast.
All voices in Insurgency -- including characters for both teams, objective and headquarters dialogue for both teams, and enemy voices within the game's cooperative play mode – were recorded by Tsarouhas, who also wrote the dialogue. His voice is also featured as that of the instructor within the game's training mission. 
Tsarouhas, who graduated in 2013 with a bachelor's degree in mass communication, said he hopes to continue working as a voice actor in video game, radio, television and animation voice over in the immediate future.
WVUD recruits a large number of student participants each year to work in a number of roles including on-air, off-air, production work and more. Students interested in working in radio can find more information about UD's campus station at the website.
More than 350 registered student organizations and 45 Greek chapters are available to UD students through the University Student Centers. Students interested in gaining marketable job experience, or exploring any number of a vast variety of interests, can get involved via the Student Central website.
Article by Casey Impagliazzo