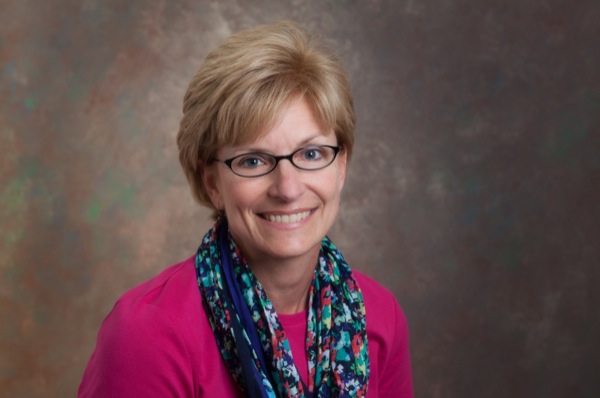 Title IX coordinator
Groff Costa named UD Title IX coordinator, director of equity and inclusion
9:13 a.m., June 6, 2014--Susan Groff Costa has been named the University of Delaware Title IX coordinator and director of institutional equity and inclusion, effective June 16. 
Title IX is the federal law that prohibits sex discrimination in education, and as coordinator she will be responsible for the University's compliance with federal and state discrimination and sexual harassment laws. This includes providing educational programs, investigating and resolving allegations of discrimination and sexual harassment; and training student peer educators on sexual harassment.
'Resilience Engineering'
The University of Delaware's Nii Attoh-Okine recently published a new book with Cambridge University Press, "Resilience Engineering: Models and Analysis."
Reviresco June run
UD ROTC cadets will run from New York City to Miami this month to raise awareness about veterans' affairs.
As Title IX coordinator and director of equity and inclusion, Groff Costa will report to Tom LaPenta, chief human resources officer, and to President Patrick Harker.
"We are very pleased that Susan Groff Costa has accepted appointment as Title IX coordinator and director of institutional equity and inclusion," LaPenta said. "This is a key position, and she brings extensive knowledge of the University as well as past experience here working in compliance issues for both Title IX and the National Collegiate Athletic Association. We look forward to her leadership in this area of great importance to the University."
Major responsibilities include providing leadership, direction and supervision for the Office of Institutional Equity and the Office of Equity and Inclusion, monitoring oversight of Title IX compliance, prevention of harassment and discrimination, and development of equity policies and procedures.
About Susan Groff Costa
Groff Costa, who has been at UD for 18 years and received a doctorate in educational leadership from the University in 2012, served as director of the Bob Carpenter Center before being named to the new position.
She has led initiatives in numerous areas in UD Athletics during her tenure, including, but not limited to, student-athlete welfare matters, facility and construction management, operations management including leading football game day operations, directing Colonial Athletic Association and NCAA championships, serving as senior women's administrator, and working with NCAA compliance.
In addition, she also serves as an adjunct professor in UD's sport management program in the Alfred Lerner College of Business and Economics.
Groff Costa's most recent accolade was directing a highly successful NCAA women's basketball tournament in 2013 and the NCAA men's lacrosse quarterfinals in 2014, for which she served as tournament director. 
She has also served on several conference committees and numerous NCAA committees, including the prestigious NCAA Legislative Committee.
Groff Costa began her administrative career in athletics in 1991 as a graduate assistant at West Chester University. She came to UD after working two years as assistant director of athletics and head women's lacrosse coach at Drexel University.
Groff Costa earned her bachelor's degree in business administration and finance from Longwood University in Farmville, Virginia, in 1986 and received her master's degree in sports administration from West Chester University in 1993.
While at Longwood, Groff Costa was a standout in lacrosse and field hockey. She was recently inducted into Longwood's Hall of Fame for her performances in these sports.
She and her husband, Victor J. Costa, reside in Rock Hall, Maryland.