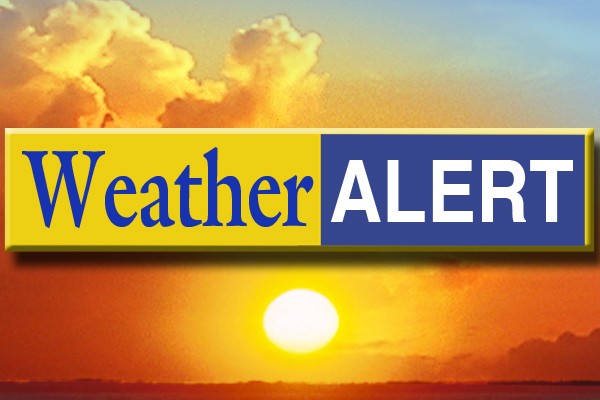 Excessive heat
National Weather Service issues excessive heat warning
10:09 a.m., July 15, 2013--The National Weather Service has issued an excessive heat warning for northern Delaware and surrounding areas from noon, July 15, through 8 p.m., Wednesday, July 17.
According to the National Weather Service, heat index values are expected to be generally 100 to 103 degrees Monday and Wednesday afternoon, and daily temperature highs will be in the mid 90s. 
June 6: UDid It! Picnic
All UD faculty and staff members are invited to attend the annual UDid It! employee appreciation picnic, set from 11 a.m.-1:30 p.m., Monday, June 6, on The Green.
2FA protects you
If you are using two-factor authentication (2FA), even if a hacker has your password, your information is probably safe.
The excessive heat is expected to worsen Thursday and Friday, July 18-19, with the heat wave probably lingering into Saturday, July 20. Significantly cooler temperatures are expected to arrive Sunday, July 21. 
The National Weather Service recommends drinking plenty of liquids, staying in an air conditioned room, staying out of the sun and checking on relatives and neighbors. 
Those most likely to be affected are young children and adults over 50. The National Weather Service advises that leaving anyone -- including children and pets -- in non-air conditioned cars during the day is very dangerous and quickly can become fatal. 
Anyone working or spending time outside is advised to reschedule strenuous activity to early morning or evening, when possible. Know the signs and symptoms of heat exhaustion and heat stroke, wear lightweight and loose fitting clothing when possible and drink plenty of water.
Anyone overcome by heat should be moved to a cool and shaded location. Heat stroke is an emergency; call 911. 
Detailed information about heat hazards is available at a National Weather Service website. 
For more information, go to weather.gov.