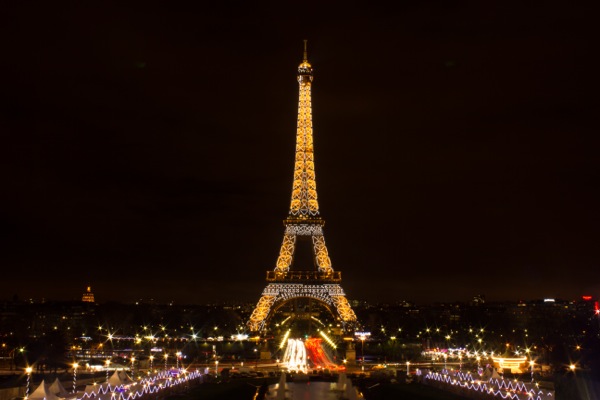 Paris de deux
Second tour added to 2014 Paris trip for faculty, staff, alumni and friends
12:45 p.m., July 9, 2013--Due to the overwhelming response to the spring 2014 commemorative trip to Paris for University of Delaware faculty, staff, alumni and friends, the Institute for Global Studies (IGS) has added a second tour. Those who want to go should reserve space as soon as possible as reservations are filling up fast.
The first group will travel during UD's 2014 spring break, from March 28-April 5. The second group will travel one week earlier, from March 21-29.
Fulbright awards
Three University of Delaware students and an alumna have received word this spring that they will travel abroad as part of the newest class of Fulbright Student Program award winners.
Peace Corps plans
Two University of Delaware students, John McCarron and Bridgette Spritz, have been selected as Peace Corps volunteers and will serve in Ghana and Rwanda.
The itinerary will be the same for both groups — a fascinating blend of history and culture, from tours of Montmarte, the artists' quarter that many say holds the secrets to Paris' hidden past, to a moving visit to Normandy and the famous American cemetery at Colleville-sur-Mer. 
Foodies will be in paradise, with visits to the Parisian markets, complete with tastings of luscious chocolates, honey, macaroons and more, to a delectable farewell dinner in that most famous of French icons — the Eiffel Tower.
"We have been thrilled at the response to this travel opportunity, a tour that will retrace some of the steps taken by the University's first group of eight students abroad 90 years ago," said Amy Johnson, IGS deputy director.
"We now look forward to introducing two groups from UD to must-see places that truly showcase French history and culture," Johnson said. 
The cost of the trip is $2,950 per person, double occupancy, and includes round trip airfare from Philadelphia, hotel with full breakfasts, Internet access and daily Metro passes. 
The second tour group is partially filled. The maximum is 44 people per trip.
For detailed information, reservation and payment details, visit this webpage.
Photo by Hteink Min