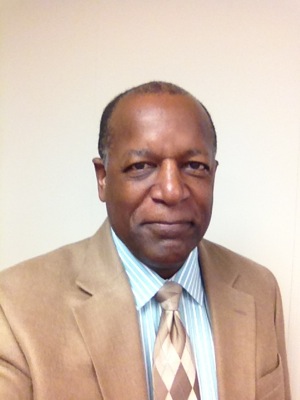 Vice president selected
Brangman named UD vice president for facilities, real estate, auxiliary services
12:07 p.m., July 3, 2013--Alan Brangman has been named vice president for facilities, real estate and auxiliary services at the University of Delaware, Scott Douglass, UD executive vice president, has announced. His appointment is effective Aug. 1.
Brangman, formerly UD architect and campus planner who most recently served as associate vice president of facilities, real estate and university architect at Howard University in Washington, D.C., will succeed David Singleton, who is retiring.
'Resilience Engineering'
The University of Delaware's Nii Attoh-Okine recently published a new book with Cambridge University Press, "Resilience Engineering: Models and Analysis."
Reviresco June run
UD ROTC cadets will run from New York City to Miami this month to raise awareness about veterans' affairs.
"The University is pleased to announce the return of Alan to our campus," Douglass said. "He is familiar with the many projects underway at UD, and brings leadership, vision and vast experience in planning and executing complex projects."
As vice president, Brangman will be responsible for campus design, construction and maintenance and, working with senior leadership, the strategic development of the Science, Technology and Research (STAR) Campus.
He also will lead enterprises including the UD Barnes and Noble Bookstore, Dining Services, Hotel and Conference Services, Parking and Transportation, Real Estate and Printing.
He will oversee a staff of about 600 employees who provides services on six campuses that include 440 buildings and 7.5 million square feet of space on more than 2,000 acres.
Brangman joined Howard University in April 2012, where he restructured and realigned a number of departments, provided design and planning oversight for an interdisciplinary research building, and implemented a transportation demand management plan.
He served at UD as architect and campus planner from October 2010 until March 2012, overseeing several projects including a master plan study for the Science, Technology and Research (STAR) Campus, design and planning for two new residence halls and a new central campus dining hall and major renovation of the Carpenter Sports Building.
Brangman previously served as university architect for Georgetown University, and as director of design arts for the National Endowment for the Arts, both located in Washington, D.C.
He earned his bachelor of architecture degree at Cornell University and holds an executive master's in leadership from the McDonough School of Business at Georgetown University.