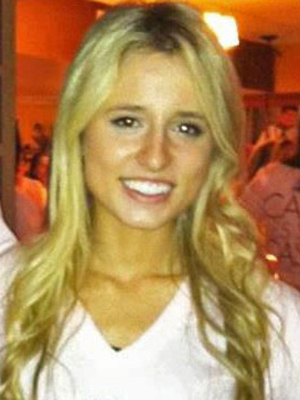 White House internship
UD student works in Office of Science and Technology Policy
1:06 p.m., Jan. 24, 2014--Sarah Tornetta, a University of Delaware senior with a double major in English and psychology, has begun a three-month internship in the White House Office of Science and Technology Policy (OSTP).
Beginning this week, she is working in the communications division of the OSTP director's office, housed in the Eisenhower Executive Office Building next door to the West Wing of the White House.
'Resilience Engineering'
The University of Delaware's Nii Attoh-Okine recently published a new book with Cambridge University Press, "Resilience Engineering: Models and Analysis."
Reviresco June run
UD ROTC cadets will run from New York City to Miami this month to raise awareness about veterans' affairs.
Tornetta, who last summer assisted in cognitive development research at Yale University and whose English major has a professional writing concentration, said she applied for this specific type of White House internship because it combined her areas of study.
"I was looking for an opportunity that would be something different and also would relate to my interests in science and in writing," she said.
Rebecca Worley, assistant professor of English and director of the department's professional writing internships, told her about the OSTP program, and when she was selected for the competitive internship, "I was so excited that I couldn't pass up the opportunity," Tornetta said.
Congress established the OSTP in 1976 to advise the president on the effects of science and technology on domestic and international affairs. The office also works to ensure that federal policies are based on valid science. 
The OSTP communications division conveys the office's messages to the public by working with the media, communities and businesses.
White House internships are available in a variety of areas of the federal government's executive branch, including the offices of the Vice President, First Lady and White House Counsel, as well as the OSTP.
Among other duties, Tornetta expects to work with scientific documents, translating them into information for a lay audience through news releases and other means.
"The communications division was one of my top choices for the internship, so I'm very happy [to] be working there," she said. "I love being able to take advantage of educational opportunities that are not necessarily in the classroom."
The UD Alumni Association has provided Tornetta with support for her living expenses in Washington, D.C., during the internship, which is unpaid.
Article by Ann Manser
Photo courtesy of Sarah Tornetta