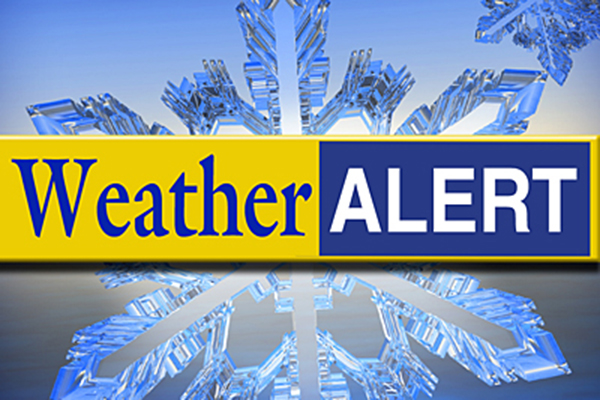 Weather watch
UD administrators monitor weather situation
Editor's note: This article was updated at 7:40 p.m., Feb. 9, 2014.
3:42 p.m., Feb. 6, 2014--The National Weather Service forecast for Delaware includes the chance of snow this weekend, Feb. 8 and 9, and University of Delaware officials are monitoring the situation. 
As of Sunday evening, Feb. 9, very light snow has been falling since late afternoon, and it is expected to end around 10 p.m. Winds are expected to pick up during the night, with temperatures dropping into the mid-teens. UD Facilities staff are clearing areas of the campus around residence halls and will be clearing sidewalks and parking lots early Monday morning.
Update
--Due to road conditions, the University's evening bus routes on Feb. 9 are unable to service White Clay Apartments and the Apartments of Pinebrook.
June 6: UDid It! Picnic
All UD faculty and staff members are invited to attend the annual UDid It! employee appreciation picnic, set from 11 a.m.-1:30 p.m., Monday, June 6, on The Green.
2FA protects you
If you are using two-factor authentication (2FA), even if a hacker has your password, your information is probably safe.
Any decisions affecting closings or late openings will be announced on the UD home page and on UDaily. 
News also will be available through the UD telephone information line at 302-831-2000.
In addition, information will be shared with the state Department of Education's School Closings and Delays website. 
Members of the campus community should not call UD Police so that telephone lines there can remain open for emergency calls.
Students concerned about how the weather might affect moving back into residence halls for the spring semester on Sunday should contact their residence hall coordinator if they would like to move in early. (Residence hall check-in is scheduled from 2-9 p.m., Feb. 9, and from 9 a.m.-3 p.m., Feb. 10.) Additional information is available at the Residence Life and Housing website. 
Members of the University community are reminded that safety is UD's highest priority. Employees should not put themselves at risk, and those who expect difficulty traveling should contact their supervisors.  
UD Policy
The University Policy and Procedures Manual includes a section dealing with personal safety considerations for faculty and students. Please note the policy, which is reprinted here:
Faculty and students are not expected to take unnecessary risks to meet their teaching and learning obligations due to inclement weather. When classes have not been canceled, it is a matter of personal judgment whether traveling to campus is hazardous. Faculty should notify their departmental offices when weather precludes them from meeting their teaching obligations; similarly, students should notify their professors when inclement weather precludes them from class attendance. In such cases, students should be allowed to make up missed class time and, whenever possible, canceled classes should be rescheduled.