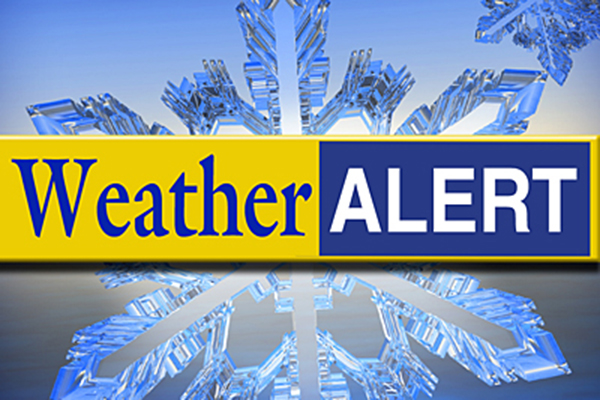 Winter storm warning
DEMA issues winter storm warning
Editor's note: This article was updated at 5:06 p.m., Jan. 2, 2014.
1:44 p.m., Jan. 2, 2014--The Delaware Emergency Management Agency has issued a winter storm warning, in effect now through 1 p.m., Friday, Jan. 3.
According to DEMA, a winter storm is expected to arrive later today, Jan. 2, with a mix of snow and sleet beginning around 4 p.m. Heaviest snowfall is expected between 10 p.m., Jan. 2, and 5 a.m., Jan. 3.  
June 6: UDid It! Picnic
All UD faculty and staff members are invited to attend the annual UDid It! employee appreciation picnic, set from 11 a.m.-1:30 p.m., Monday, June 6, on The Green.
2FA protects you
If you are using two-factor authentication (2FA), even if a hacker has your password, your information is probably safe.
The latest forecast calls for 4-6 inches of snow in New Castle and Kent counties; and 2-4 inches in Sussex County. Overnight temperatures will fall rapidly, with wind chill values at 7 a.m., Jan. 3, expected at -4 degrees Fahrenheit.
DEMA has a special webpage with information on preparing for winter storms. 
Members of the University community are reminded that safety is UD's highest priority. Employees should not put themselves at risk, and those who expect difficulty traveling should contact their supervisors.  
UD Policy
The University Policy and Procedures Manual includes a section dealing with personal safety considerations for faculty and students. Please note the policy, which is reprinted here:
Faculty and students are not expected to take unnecessary risks to meet their teaching and learning obligations due to inclement weather. When classes have not been canceled, it is a matter of personal judgment whether traveling to campus is hazardous. Faculty should notify their departmental offices when weather precludes them from meeting their teaching obligations; similarly, students should notify their professors when inclement weather precludes them from class attendance. In such cases, students should be allowed to make up missed class time and, whenever possible, canceled classes should be rescheduled.