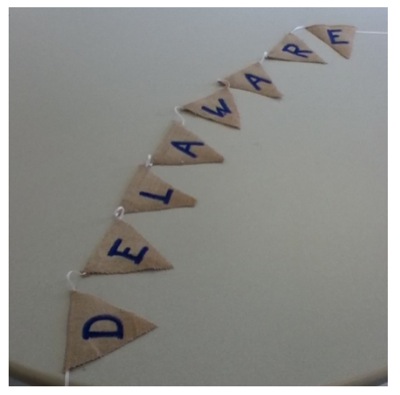 UD.I.Y.
UD's Pinterest gets crafty with a 'do-it-yourself' board
3:14 p.m., Jan. 23, 2014--As the weather gets colder, Blue Hens looking for a wintertime project are invited to check out a new "do-it-yourself" board housed on the University of Delaware's official Pinterest account for inspiration. 
The board features projects — including clothes, decorations, food, furniture and more — designed by creative Hens. For an example, see this Vine posting.
From graduates, faculty
As it neared time for the processional to open the University of Delaware Commencement ceremonies, graduating students and faculty members shared their feelings about what the event means to them.
Doctoral hooding
It was a day of triumph, cheers and collective relief as more than 160 students from 21 nations participated in the University of Delaware's Doctoral Hooding Convocation held Friday morning on The Green.
The UD.I.Y. board features photos and instructions from UD students, faculty, staff and alumni with a knack for creating.
Several pins will include step-by-step instructions while others will directly link to the designer's blog. 
"Whether it's remodeling your desk, coming up with a delicious recipe or simply turning old into new, this do-it-yourself board will inspire things that are artistic and innovative," said Liz Zenz, an intern on the social media team in UD's Office of Communications and Marketing. 
UD's social media team will update the board regularly to showcase the ingenuity of Blue Hens and serve as an inspiration for aspiring do-it-yourselfers.
Any Blue Hens who want to contribute their own photos and projects to the UD.I.Y. Pinterest board can email socialmedia@udel.edu for details.
Article by Joanna Lemons