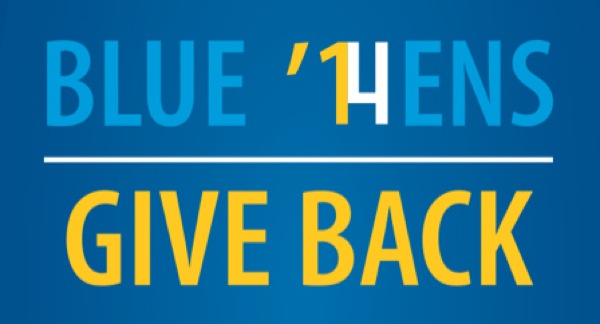 Senior gift
Senior Class Gift Council plans open house events Tuesday, Wednesday
8:08 a.m., Jan. 13, 2014--The University of Delaware Senior Class Gift Council is recruiting additional members to help with the 2014 campaign.
To learn more, seniors are invited to stop by the Brew HaHa! Café on Main Street from noon-2 p.m., Tuesday, Jan. 14, and from 4-6 p.m., Wednesday, Jan. 15.
From graduates, faculty
As it neared time for the processional to open the University of Delaware Commencement ceremonies, graduating students and faculty members shared their feelings about what the event means to them.
Doctoral hooding
It was a day of triumph, cheers and collective relief as more than 160 students from 21 nations participated in the University of Delaware's Doctoral Hooding Convocation held Friday morning on The Green.
There will be free food and drinks and senior who attend can learn about ways to get involved with the Senior Class Gift Campaign.
"This is a great opportunity for you to build your resume, gain professional experience, and network with UD administration and fellow seniors," a representative of the Office of University Development said, adding, "Show your appreciation for the many experiences the University of Delaware has offered you and get involved. During the campaign, make your mark by supporting the future of UD by making a gift to any of 2,800 different areas.