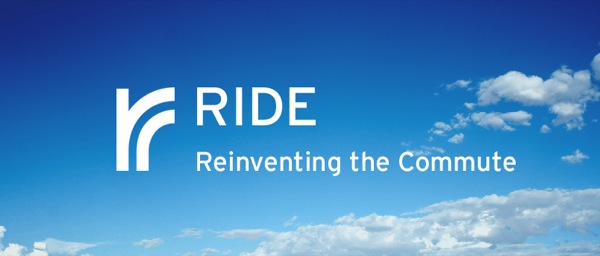 RIDE service
Save money, help the planet with new campus ride sharing service
9:04 a.m., Jan. 27, 2014--Each New Year, many people look forward to making improvements in their lives through resolutions, and for members of the University of Delaware campus community, 2014 could become the year of the improved commute.
On Jan. 14, UD Parking Services announced a partnership with a ride sharing service, RIDE.
June 6: UDid It! Picnic
All UD faculty and staff members are invited to attend the annual UDid It! employee appreciation picnic, set from 11 a.m.-1:30 p.m., Monday, June 6, on The Green.
2FA protects you
If you are using two-factor authentication (2FA), even if a hacker has your password, your information is probably safe.
RIDE will make it easier and cheaper for UD employees and students to commute to campus.
A RIDE representative said two of the most common problems in the everyday work life are the costs of commuting and the valuable time wasted stuck in traffic.
"We are all familiar with the long rides, traffic jams, gas expense, and parking fees, as well as that inescapable feeling that we could be making better use of our time," the representative said. "Luckily, the sharing economy provides an intelligent solution. The sharing economy is part of a cultural change; creating opportunities to share resources and personal assets. The reason why people are embracing it so quickly and willingly is that it provides simple solutions to a growing problem. It already helps us to find new apartments (Craigslist), vacation homes (Airbnb), and even car use for quick trips out of the city (Zipcar); and now it solves the challenge of getting to and from work everyday."
RIDE has set out to "reinvent the commute," the representative said, and with the service now up and running, joining a ride is simple.
Through its technology platform, RIDE will group people that live in the same area, share similar schedules and commute to the same location.  
Forming a commuter group provides great monthly savings for each individual based on average commute costs and the number of people sharing the same ride. So, the more people that belong to a ride the more they save.
"Whether you prefer to ride or keep driving, you will reduce your commuting costs, and RIDE is the way to do it," the representative said. "The best part, RIDE makes it hassle free by connecting the right people, making payments seamless and avoiding awkward financial transactions."
What makes commuter ridesharing so worthwhile?
It saves money: Commuting costs are a required expense. Cutting down on commuting costs by sharing resources means saving money. With RIDE, those who share a ride to campus will also be able to split the costs of a parking permit, as well as fuel expenses and tolls. 
It saves time: A key benefit of sharing a ride with someone is that the time previously spent driving can be reclaimed, and better spent reading, texting, doing work or simply relaxing. 
It's eco-friendly: More shared commutes means fewer vehicles on the road, less gas emissions and fossil fuels used. Sustainability is inherently rooted in the core principles of UD, and while it has had many successes in sustainability, it will continue to work to integrate sustainability into all aspects of the University.
To sign up, go to the website.