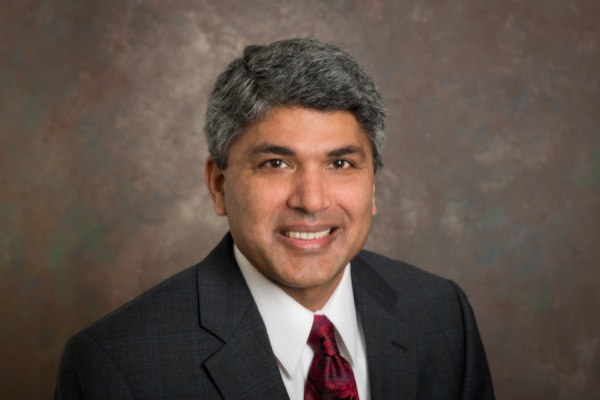 Named professor
Ajay Prasad named College of Engineering Alumni Distinguished Professor
10:17 a.m., Jan. 6, 2014--Ajay Prasad, professor of mechanical engineering, has been named a College of Engineering Alumni Distinguished Professor at the University of Delaware, effective Jan. 1.
Prasad has played a vital role in the development of clean energy technologies at UD. He directs the University's Center for Fuel Cell Research, coordinating the efforts of approximately 20 UD faculty members and companies working to make fuel cell components and systems cheaper and more durable for large scale manufacturing and implementation. 
'Resilience Engineering'
The University of Delaware's Nii Attoh-Okine recently published a new book with Cambridge University Press, "Resilience Engineering: Models and Analysis."
Reviresco June run
UD ROTC cadets will run from New York City to Miami this month to raise awareness about veterans' affairs.
He also leads efforts to improve Delaware's hydrogen infrastructure activities as director of UD's Fuel Cell Bus Program, which currently operates two 22-foot hydrogen fuel cell powered transit buses.
Prasad was elected a fellow of the American Society of Mechanical Engineers in 2007. He is also a member of the American Physical Society and the American Society of Engineering Education.
Prasad's other research interests include energy-efficient buildings, wind and ocean current energy and vehicle-to-grid technology.
"Ajay is an internationally recognized scholar whose research in applying fundamental fluids and thermal physics at the component and systems levels has resulted in significant contributions to the energy field. His leadership in developing initiatives and programs that address our nation's energy needs will continue to enhance the way we use energy technology in the future," said Suresh Advani, chair of the Department of Mechanical Engineering. 
Prasad joined the UD faculty in 1992. He serves on the University of Delaware Energy Institute's Council of Fellows and the Steering Committee of the Center for Carbon-Free Power Integration, and chairs the UD-Gamesa Wind Consortium Research Committee. 
He is an executive committee member for the Delaware Center for Transportation, the research arm of the Delaware Department of Transportation, and he serves on the city of Newark's Conservation Advisory Commission and the state of Delaware's Green and Better Building Advisory Committee.
Prasad earned his doctoral degree in mechanical engineering from Stanford University, specializing in experimental fluid mechanics and heat transfer. He conducted postdoctoral research at the University of Illinois at Urbana-Champaign before joining UD.
The author of more than 100 journal papers and book chapters, he holds five patents. He is an advisory board member for the journal Experiments in Fluids and is a reviewer for more than 25 journals. 
About the professorship 
Established in 2007 by more than 50 UD alumni and their employers, the College of Engineering Alumni Professorship endowment assists the college in attracting and retaining the best and brightest talent in engineering education and research. Prasad is the second College of Engineering faculty member to be named an alumni professor.
Article by Collette L. O'Neal
Photo by Evan Krape