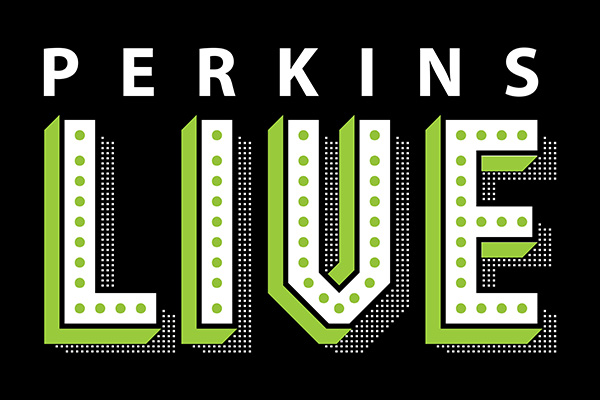 Feb. 10-14: Perkins Live
Week of opening events celebrates Perkins' new West Lounge, lower level
10:51 a.m., Jan. 29, 2014--The University Student Centers will host a week of opening events to celebrate the Perkins Student Center's new West Lounge and lower level from Feb. 10-14. 
Perkins Live will include several events with giveaways and food, all completely free and open to all University of Delaware students. Events are as follows:
June 5: Blue Hen 5K
University of Delaware graduates planning to attend Alumni Weekend are encouraged to register for the annual Blue Hen 5K walk and run, which will be held Sunday morning, June 5.
June 6-9: Food and culture series
The 20th annual June Lecture Series at the Osher Lifelong Learning Institute at UD in Wilmington will be held June 6-9. Titled 'June a la Carte,' this year's program focuses on great political documents, feminism, world politics and a Newark cuisine sampler.
Monday, Feb. 10
Free giveaway, custom photo dry erase boards in the concourse from noon-3 p.m.
Tuesday, Feb. 11
Hunger Games themed Quizzo with free snacks and prizes in West Lounge from 7-8 p.m.
SCPAB Coffeehouse Comedy presents Dan Mengini with free coffee and cookies in West Lounge from 8-9 p.m.
Wednesday, Feb. 12
Open house and reception in West Lounge and the lower level from 4-6 p.m. All members of the UD community are invited to enjoy complimentary hors d'oeuvres and a live broadcast by WVUD 91.3FM as they check out the new spaces and meet residents of the lower level.
Game Night in the Hen Zone will follow the open house from 6-8 p.m. for all UD students.
Thursday, Feb. 13
Free giveaway, custom monogrammed tumblers in the concourse from noon-3 p.m.
Activities Night will be held throughout Perkins' first floor and lower level from 7-9 p.m., offering students the opportunity to meet and get involved with hundreds of registered student organizations (RSOs).
Friday, Feb. 14
Free giveaway, custom Valentine photo globes in the concourse from noon-3 p.m.
Valentine's Day Make and Take offers an opportunity to spend some time with the UD Student Alumni Ambassadors while creating a special card or decorated box filled with sweet treats for a special valentine.
Free fifth birthday cupcakes in celebration of the University Student Centers' social media channels on Facebook and Twitter will be available in the concourse from 7-8 p.m.
SCPAB will present free improvisational comedy featuring the Upright Citizens Brigade Touring Company in West Lounge from 8-9 p.m.
The schedule for Perkins Live can also be found online. For more information on Perkins' new spaces, see the UDaily article.
In celebration of Perkins Live, UD Dining Services will also offer a variety of meal discounts in the Scrounge throughout the week:
Monday, Feb. 10: Grilled cheese sandwich and a cup of homemade tomato soup, $5.
Tuesday, Feb. 11: All hard tacos $1 each at Zoca.
Wednesday, Feb 12: Chicken Caesar wrap $5 at Sandwich Shack.
Thursday, Feb. 13: Any size fountain soda $1.
Friday, Feb. 14: Donuts 75 cents each at Dunkin' Donuts.
Dining Services will also give away a pair tickets to a 76ers game and an 87ers game. Participants can enter the raffle all week long and the winners will be announced at 3 p.m. on Friday, Feb. 14. The games are:
March 14: Delaware 87ers vs. Fort Wayne Mad Ants at the Bob Carpenter Center.
March 29: Philadelphia 76ers vs. Detroit Pistons at the Wells Fargo Center.
Article by Casey Impagliazzo