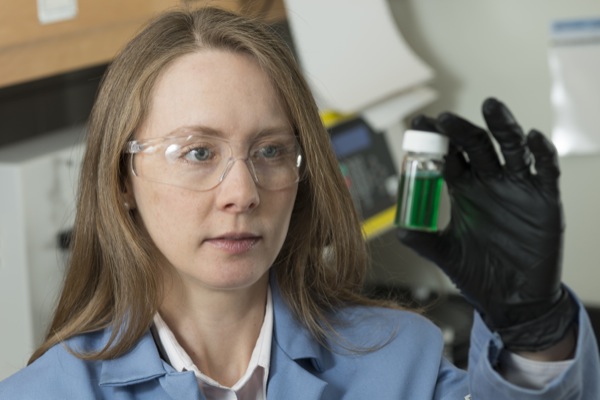 For the Record, Jan. 24, 2014
University community reports recent presentations, publications
9:33 a.m., Jan. 24, 2014--For the Record provides information about recent professional activities of University of Delaware faculty, staff, students and alumni.
Recent announcements, appointments, presentations and publications include the following:
From graduates, faculty
As it neared time for the processional to open the University of Delaware Commencement ceremonies, graduating students and faculty members shared their feelings about what the event means to them.
Doctoral hooding
It was a day of triumph, cheers and collective relief as more than 160 students from 21 nations participated in the University of Delaware's Doctoral Hooding Convocation held Friday morning on The Green.
Announcements
The journal Soft Matter has announced that a paper by April Kloxin, assistant professor of chemical and biomolecular engineering, is among its most downloaded for 2013. The journal has cited 20 articles published in print in 2013 that received the most downloads in the same year. Kloxin and doctoral student Matthew Rehmann were coauthors of the article "Tunable and Dynamic Soft Materials for Three-Dimensional Cell Culture."
The UD-based American Philosophical Association has announced that Cheshire Calhoun, professor of philosophy at Arizona State University and research professor at the University of Arizona Center for the Philosophy of Freedom, has been elected the next chair of the association's board of officers. She will success Michael Bratman of Stanford University, and will serve a three-year term beginning on July 1. The announcement was made by Amy Ferrer, APA executive director. "I am truly honored, and a bit astonished, by my election as the new chair of the APA board of officers. Michael Bratman has been an exceptionally effective and dedicated board chair. We all owe both Michael and Amy Ferrer a debt of gratitude for the significant steps they have taken in professionalizing the APA and advancing its mission," Calhoun said. "Over the years, I have been gratified to watch the steady, if sometimes slow, progress of the APA in addressing diversity issues within the profession. In virtue of the hard work of many individuals, philosophy is now at a particularly opportune moment to become a fully inclusive discipline, and diversity will be one of my key concerns in the upcoming years."
Appointments
David Wunsch, director of the Delaware Geological Survey and state geologist, has had an appointment to the Federal Advisory Committee for the National Cooperative Geologic Mapping Program approved by the White House. The committee is charged with advising the director of the U.S. Geological Survey on planning and implementation of the geologic mapping program.
Presentations
David Wunsch, director of the Delaware Geological Survey and state geologist, served on an AAAS Science and Technology Policy Fellows Career Summit panel Jan. 13 in Silver Spring, Md. Wunsch discussed academic careers, speaking specifically about research scientists and the use of policy skills in an academic environment and in state government.
Publications
A book review by Margaret D. Stetz, Mae and Robert Carter Professor of Women's Studies and professor of humanities, appeared in Victorian Studies, 55:4, an Indiana University Press journal. Her review discussed Writing Women of the Fin de Siècle, edited by Adrienne E. Gavin and Carolyn W. de la L. Oulton, in the context of changing attitudes over the past three decades toward late-Victorian "New Women" authors.
To submit information to be included in For the Record, write to ud-ocm@udel.edu.
Photo by Evan Krape